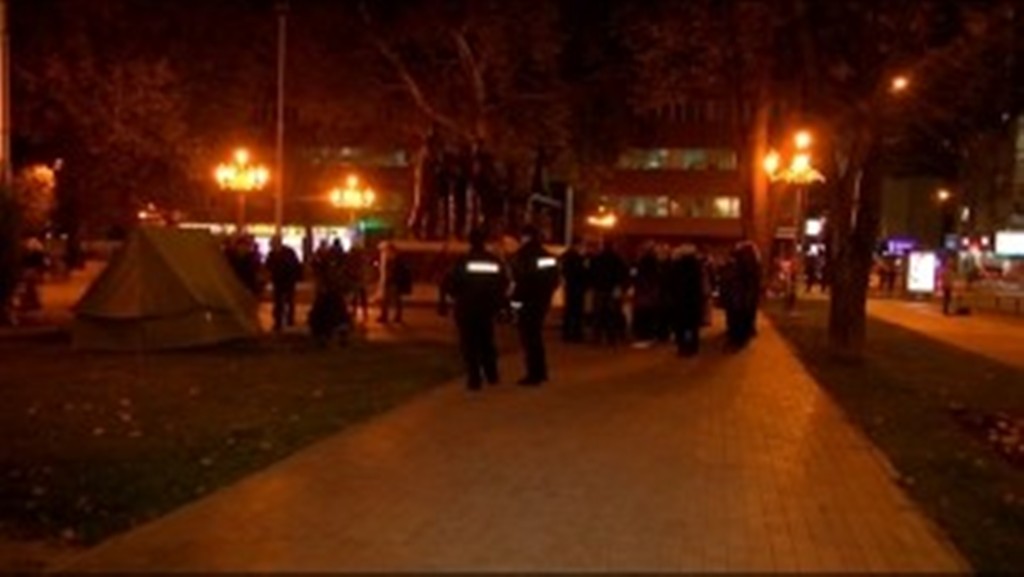 The Parliamentary Committee on European Affairs in FYROM has cancelled the meeting scheduled to take place today to discuss the bill on languages, which would make the Albanian language the second official language in the country.
This decision was announced by the chairman of this commission, BDI lawmaker, Artan Grubi, who said that there are more urgent issues to be addressed in Parliament.
"I concluded that this week, there are more important issues which need addressing, but this has nothing to do with the declaration issued by the EU Enlargement Commissioner, Johannes Hahn, that the government should focus on priority reforms", Grubi said.
However, during the evening, protesters gathered in front of parliament to demonstrate against the voting of the new bill on the Albanian language. Initially, they set up tents, but then removed the tents by not providing any explanations. Organizers said that the protests will be constant, while they will also send the law to the Constitutional Court.
The bill on the Albanian language is part of the requests by the two Albanian parties which are part of the governing coalition, BDI and Alliance for Albanians. But, VMRO-DPMNE in opposition is against the voting of this bill. /balkaneu.com/