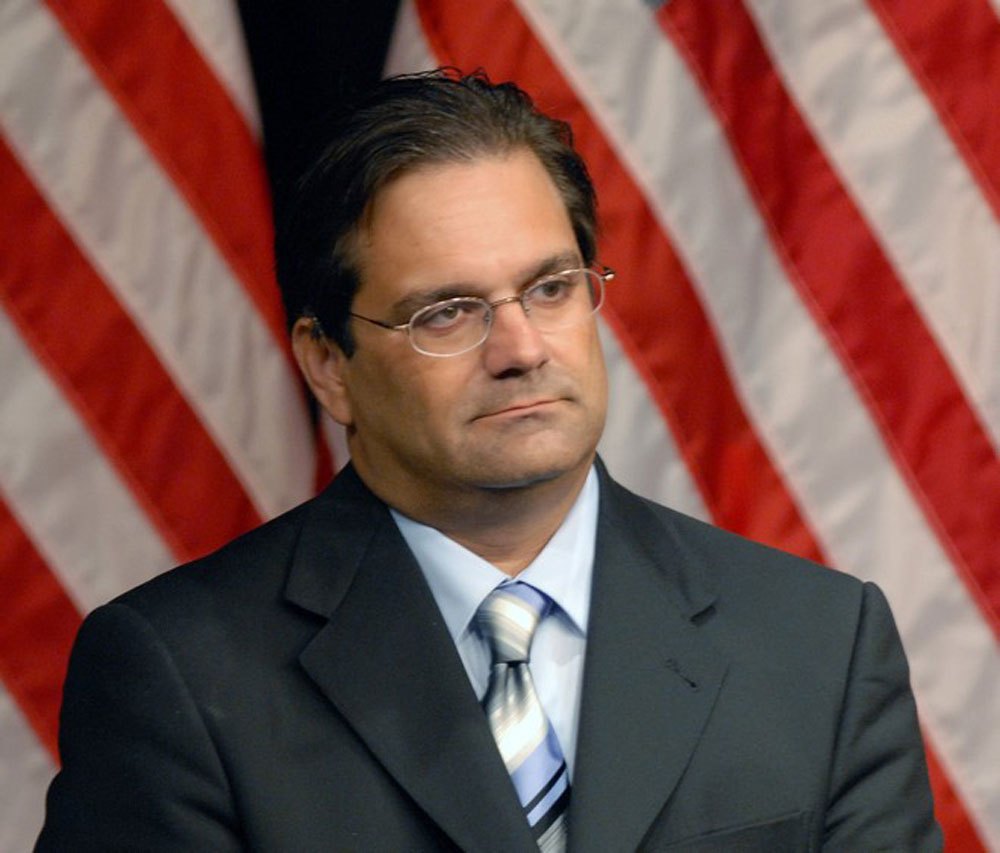 References to the trilateral partnership of Greece, Cyprus, Israel
By Michalis Michael
In a particularly tense period for Cyprus and in general for the Eastern Mediterranean, with Turkey's actions in the Cypriot EEZ, as well as Greece, Democratic MPs Ted Deutch and David Cicilline and Republican Kostas Bilirakis submitted on Wednesday to the House of Representatives the "Eastern Mediterranean Security and Energy Cooperation Bill 2019", which underlines US support for the growing Eastern Mediterranean partnership between Greece, Cyprus and Israel. An identical bill has already been tabled to the Senate by Democratic senator Robert Menendez and Republican Marco Rubio.
The comprehensive bill aims to widen the US involvement in regional energy goals, including the creation of a US-Eastern Mediterranean Energy Centre, the support in the development of the newly discovered natural gas deposits and the participation in the Eastern Mediterranean gas forum.
It also aims to improve the defence co-operation with regional states, by allowing, among other things, the provision of assistance to Greece for its security and the lifting of the existing arms embargo to the Republic of Cyprus. At the same time, it also makes clear that the US Congress does not turn a blind eye to Turkey's aggressive behaviour in the region or the pursuit of policies that threaten the interests of the United States and its partners in the region.
As CNA reports from the US, the co-chair of the Greco-Israeli Alliance (CHIA) in Congress, MEP Ted Deutch, underlined that he is proud to promote to Congress increased cooperation between these countries in the Eastern Mediterranean. "Tripartite relations between Greece, Cyprus and Israel have been expanding over recent years to meet new energy goals, economic opportunities and cooperation in the field of security. With this legislation, the United States will deepen its support for this regional partnership, which broadens our own geopolitical interests".
Substance beyond appearances
The aforementioned developments for Cyprus have a deeper meaning beyond the picture that emerges for the relations between Greece-Cyprus-Israel-USA. All the countries, and this was confirmed recently at Israel's quadripartite talks, have put on the table the energy future of the Eastern Mediterranean, but also a series of joint actions in the region. These actions extend to maritime safety, however, as diplomats in Nicosia admit, this cooperation must go to the next level.
Specifically for Cyprus and the lifting of the US embargo, sources point out that this does not mean automatic purchase of arms from the United States. However, the westward course of Cyprus and the strengthening of relations with America, sends its own messages to the region in a period of particular tension with Turkey's invasion of the Cypriot EEZ.
Sources from the Cypriot Ministry of Foreign Affairs stressed yesterday that Cyprus invests a lot in the joint defence synergies with both the EU and the countries of the region, but also with the US. "The point of lifting the so-called embargo is that when this becomes possible, there will be one less barrier in the attempt to upgrade relations with the US. On the other hand, he added, it is true that the Republic of Cyprus is heading towards cooperation in other fields, regardless of the equipment available", the sources stated./ibna