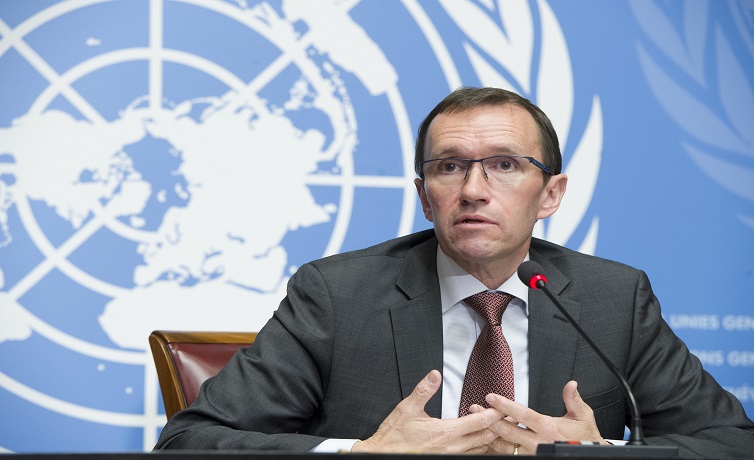 In a written statement, Special Adviser of the Secretary-General on Cyprus, Espen Barth Eide, gave an account of his meeting these past two weeks in New York and Cyprus and what will follow.
During a busy week, that included meetings with the leaders in Cyprus, President Nicos Anastasiades, and the Turkish Cypriot leader, Mustafa Akıncı, discussions with other key stakeholders, including the diplomatic community in Nicosia and representatives of the European Union and the international financial institutions supporting the process, Barth Eide shared the results of his trip to New York and listened to the reflections of the leaders of the two communities on the outcome at Crans-Montana.
Last week, at the seat of the UN in New York, the Special Representative briefed the United Nations Security Council, while also held detailed discussions with the Secretary-General, the top leadership of the United Nations, the guarantor powers and the broader diplomatic community.
Following the attack by President Anastasiades on his person regarding Eide's position on what transpired in the talks in Crans-Montana, the Special Adviser attempted to lower the tones, saying that "at Crans-Montana, key elements required for a settlement emerged in a heightened and challenging environment. Assessing all aspects of the Conference on Cyprus will take time; both the challenges and opportunities it presented, as well as the contents of the diverse discussions held among the various participants. As per the recommendation of the Secretary-General, the two sides are in a period of reflection".
After the series of consultations in Cyprus this week, Eide expresses the conviction that the best chance for a mutually-agreed solution in Cyprus is under the auspices of the United Nations, through its established parameters.
"In the coming days, I will inform the Secretary-General of the reflections of both sides to date. I will return to Cyprus next week to continue these consultations", the Special Adviser concluded./IBNA