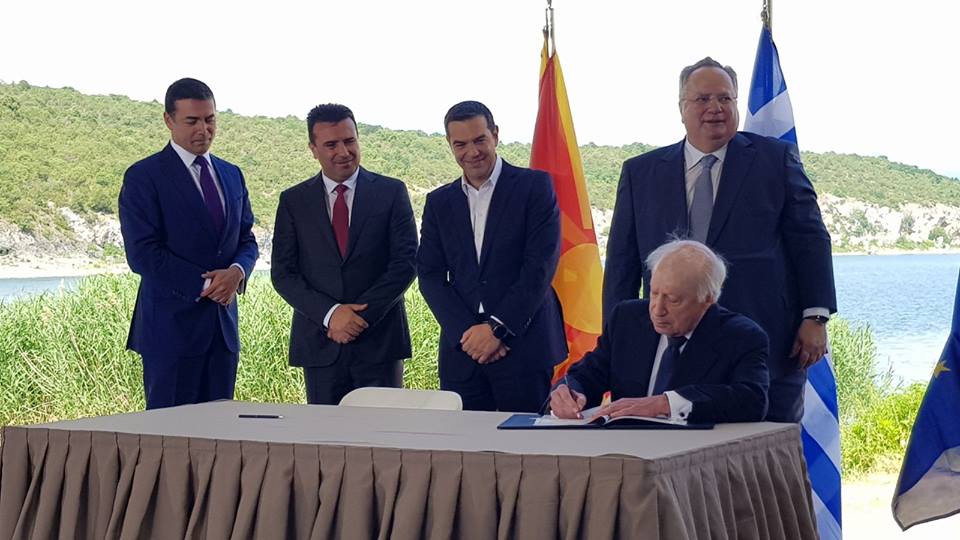 Public personalities in Skopje have commented the agreement that was reached to rename the country Republic of North Macedonia.
Former Foreign minister, Denko Maleski says that this agreement has opened up great perspectives for the country.
"With the solution of this problem, we will receive an invitation to become a NATO member, which acts like some sort of insurance policy for the state and then we will start EU accession talks. This has a vital meaning for a small country of 2 million people which up until now has been isolated", Maleski said.
Former ambassador and opinion maker, Alajdin Demiri says that the new agreement has an impact on the development of the country and its integration in European and Atlantic structures. According to him, the referendum will have a crucial importance.
"If citizens reject this agreement, then all of this process will be for nothing. But, given that this agreement managed to preserve the substance of the name Macedonia, I think that the referendum will be successful", Demiri says.
Philip Petrovski, opposition activist and member of VMRO-DPMNE faction, says that citizens will never allow this agreement to go through. "Citizens must block parliament and not allow MPs to enter it and approve the agreement. This agreement damages our national interests and the state's interests", said Petrovski, demanding the resignation of PM Zoran Zaev, labeling him as traitor. /ibna/