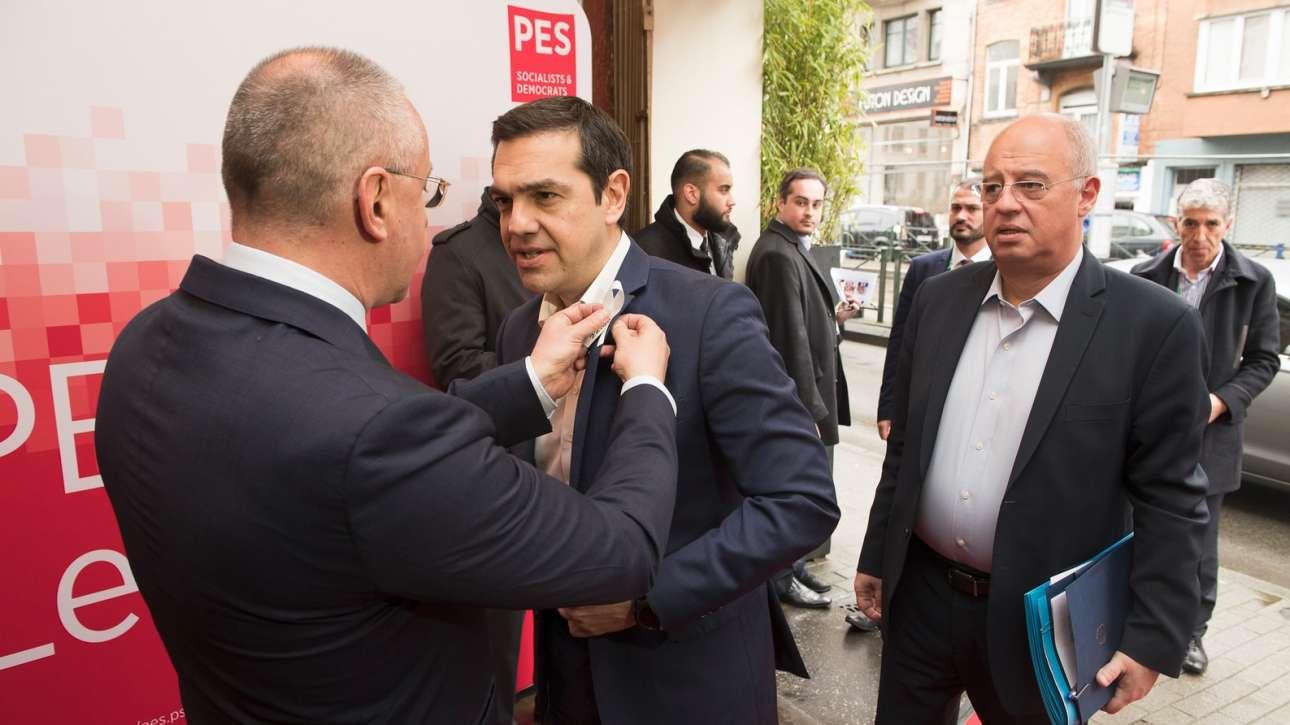 Starting with his presentation to the Cabinet, Al. Tsipras, welcomed the two new ministers from PASOK, making clear that initiatives for a broad political alliance of left-wing, center-left, ecologists and so-called social center-right will be stepped up in the coming period.
For the Greek Prime Minister and president of SYRIZA, the decision to take the lead in this process is taken for granted even if individual choices, such as the two ministers, cause friction and objections within his party.
At the same time, these moves are intended, inter alia, to compress the KINAL party of Fofi Gennimata from electoral and political point of view.
As appreciated by officials involved in the political planning of the government, Alexis Tsipras may become a leader through this strategy in the broader area of center-left and so-called "progressive affiliation" in Greece.
Internal cracks in KINAL due the common presence of Tsipras-Bullmann
Moreover, all the focus is given to the event organized by the Group of the Progressive Alliance of Socialists and Democrats of the European Parliament which will take place on 4 March in Athens. The head of the European Socialists, Udu Bullman, the Greek Prime Minister, the SYRIZA MEP D. Papadimoulis, the former PASOK minister Louka Katselis, who is claiming a seat on the List of SYRIZA for the European Election, a member of The Potami party and the President of DIMAR, Thanasis Theoharopoulos, will be present while, according to information, the head of the Greens, Ska Keller, is also invited.
However, KINAL's chairman Fofi Gennimata returned the invitation back and even put an embargo on all party executives, including former Chairman and Prime Minister George Papandreou, whose participation is still "open". The presence of Alexis Tsipras is a red line for KINAL.
Indeed, according to information, Mrs. Gennimata has asked MEP Eva Kaili to intervene with Udo Bullman, who, however, allegedly reiterated his invitation towards KINAL, stressing that it should attend as it is a member of the Eurogroup of Democrats and Socialists.
The challenges for Tsipras and Gennimata
In the next period and having as first stop the European elections, if there is no extraordinary recourse to the national polls, the battle for the center-left area is expected to be strong. As government officials reveal, it is a matter of days to announce other names from the center-left that will support the progressive pole. A dynamic that is strengthened after the Prespa Agreement.
In this context, Fofi Gennimata sends a clear message to KINAL executives: "Whoever wants to leave, has to do it now". It remains to be seen if there will be further leaks from the party and if this will put in jeopardy its parliamentary presence in the next election.
At the same time, however, Alexis Tsipras will be called upon to cope with and balance the voices from SYRIZA's interior, which ring the bell of SYRIZA being an imitation of PASOK party that is altering the left-wing party characteristics./IBNA