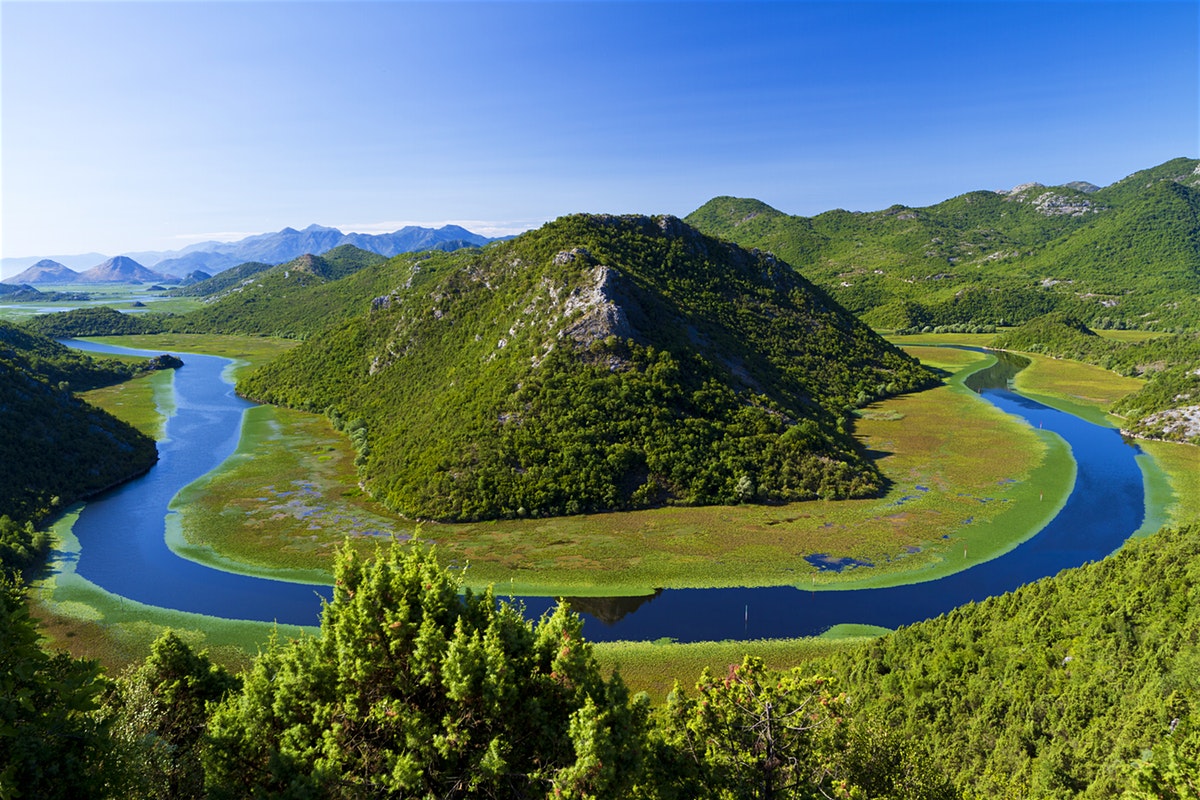 It is the Balkans' largest lake and its beauty is worshipped mainly by the two countries it "belongs" to, Albania and Montenegro. Lonely Planet describes it as a "dolphin-shaped" lake, whose "tail and two-thirds of its body are in Montenegro and its nose in Albania."
Nature lovers still respect and choose it for their serene holidays and ever since 1983, part of its Montenegrin side has been protected by a national park.
But there is always a "but". In the beginning of 2017, news of plans for the creation of a luxury resort, Porto Skadar Lake, came as a shock to experts as they "fear it will threaten a stunning national park", wrote the English newspaper The Guardian. "The resort will sleep 600 guests in 30 villas and feature a marina. Several hydropower projects are also planned, on the lake's major tributary, further endangering biodiversity", continued the relevant article, that also quoted a report in New Scientist (weekly English-language international science magazine) reading, "more than 280 bird species are found at this largely pristine lake, as well as nearly 50 fish species, 18 of which are found nowhere else, earning it a place on the Ramsar Convention list of Wetlands of International Importance."
Unfortunately, local conservationists have more reasons now to fear even the extinction of certain species of fish or the extensive damage of the lake's natural wealth and that of the surrounding environment.
In a pretty informative report, Balkan Insight writes of the lawlessness governing this unique eco system led by poachers who show explicitly provoking disregard for nature and Lake Skadar in particular.
In a truly surprising but to the point description of the night "scenery", "Locals who live in the national park on the Montenegrin side of the lake joke that at night the area becomes a virtual Las Vegas of twinkling flashlights." I would add, they bitterly joke about it as it is always necessary when we are talking about the dramas of our life.
The flickering flashlights belong to poachers who are usually interested in carp, considered a delicacy in the markets of Podgorica and the lakeside Albanian city of Shkoder.
The view of the facts expressed by Danilo Mrdak, an ichthyologist and professor of biology at the University of Montenegro in Podgorica leaves one speechless due to its realistic depiction of events: "Most people have this vision of Lake Skadar as a giant ATM machine in which instead of entering a PIN code, they can steal as much fish as they like.
Although poachers are chased by rangers, the "fines of up to 20,000 euros and three years in jail" are rarely respected or realised since most of them, even if and when caught are being let free. So far, lawlessness keeps holding the reins in the surrounding communities, while it takes a heavy toll on beautiful lake Skadar. The saddest detail of all is that most of the poachers are locals living in nearby villages…/IBNA