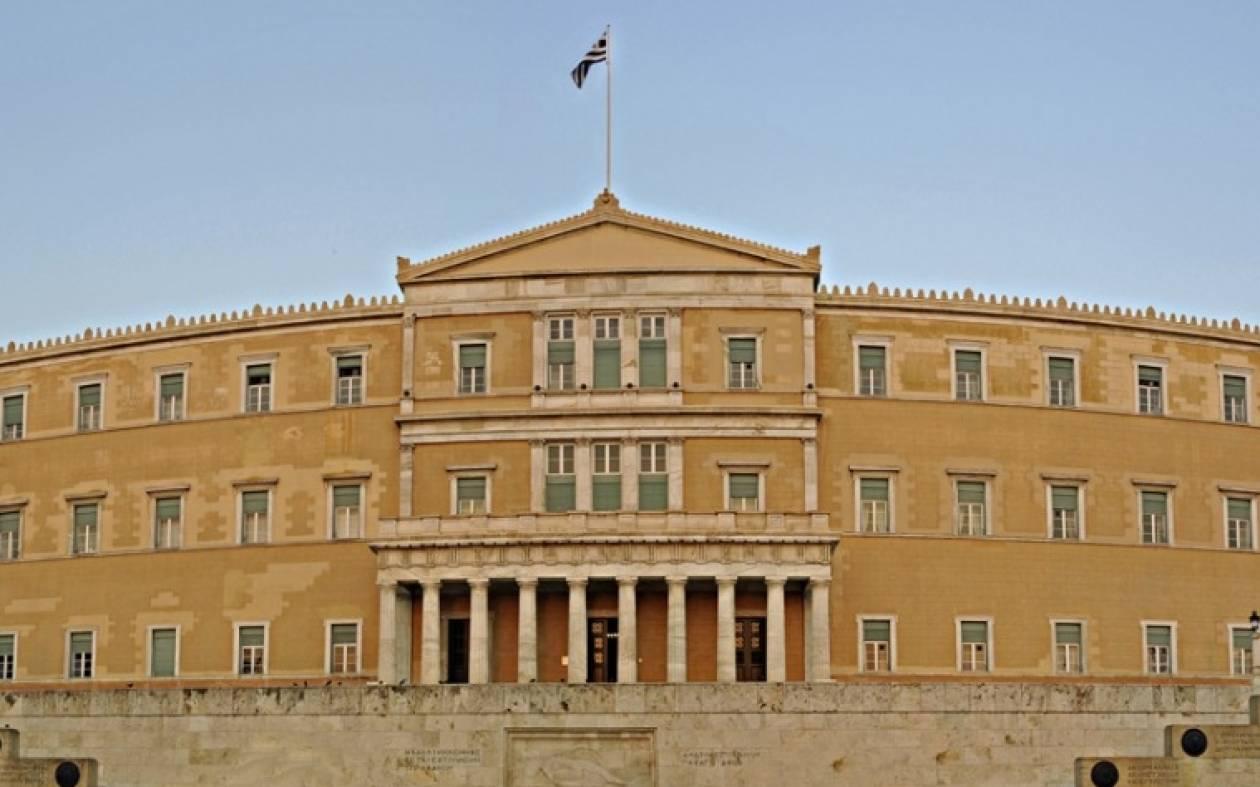 Today, the Presidential Decree for the dissolution of the House was announced, officially starting the election period in Greece, a day after Alexis Tsipras visited the President of the Republic where he asked for premature elections on 7 July.
The candidates are being announced
Tomorrow, it is expected that all the ballot papers will be announced at an event in Athens, while beforehand a meeting of the party's Political Secretariat will be held. According to information, after the official announcement of the elections, the lawyer Antonis Roupakiotis or the former minister Michalis Stathopoulos will take the role of the new acting Interior Minister. According to the same information, Minister of Labour Effie Achtsioglou will take over the representation of SYRIZA, while the Deputy Minister of Digital Policy, Telecommunications and Information, Lefteris Kretsos, is the new acting government representative.
SYRIZA focuses on Party programmes
In the camp of SYRIZA, following the presentation of its program for the next four years, they are trying to define the ground of controversy with New Democracy, in the programmatic area where they feel they are superior. As top party executives state, as well as Alexis Tsipras, ND and Kyriakos Mitsotakis seek to hide their program.
However, a new report by the head of ND, in a discussion with hotel owners this morning about seven-day work, provoked SYRIZA's new reaction, who denounced Kyriakos Mitsotakis, stating that he wants to level all labour rights, the five-day work and the eight-hour shifts.
Alexis Tsipras to advance with the new generation of executives and successful ministers
It is noted that after the intense nagging and dissatisfaction that followed the defeat in the European elections, and the commotion caused by the transfers in the parliament of relatives of the executives of SYRIZA, Alexis Tsipras is determined to proceed in a collective way by presenting new and "clean" people.
It is no coincidence that they chose the presentation of the program to be accompanied by Minister of Labor Effie Achtsioglou, Interior Minister Alexis Charitsis, government spokesman Dimitris Tzanakopoulos and the candidate for mayor of Athens N. Heliopoulos. This is the new generation of SYRIZA executives, with a presence in the government that is valued quite positively. With new generation faces and first-line executives, such as Euclid Tsakalotos, and executives who represent the alliance with the centre-left, such as Minister of Administrative Reconstruction Mariliza Xenogiannakopoulou and Giannis Ragousis, Alexis Tsipras will choose to accompany and "correct" the negative image./ibna