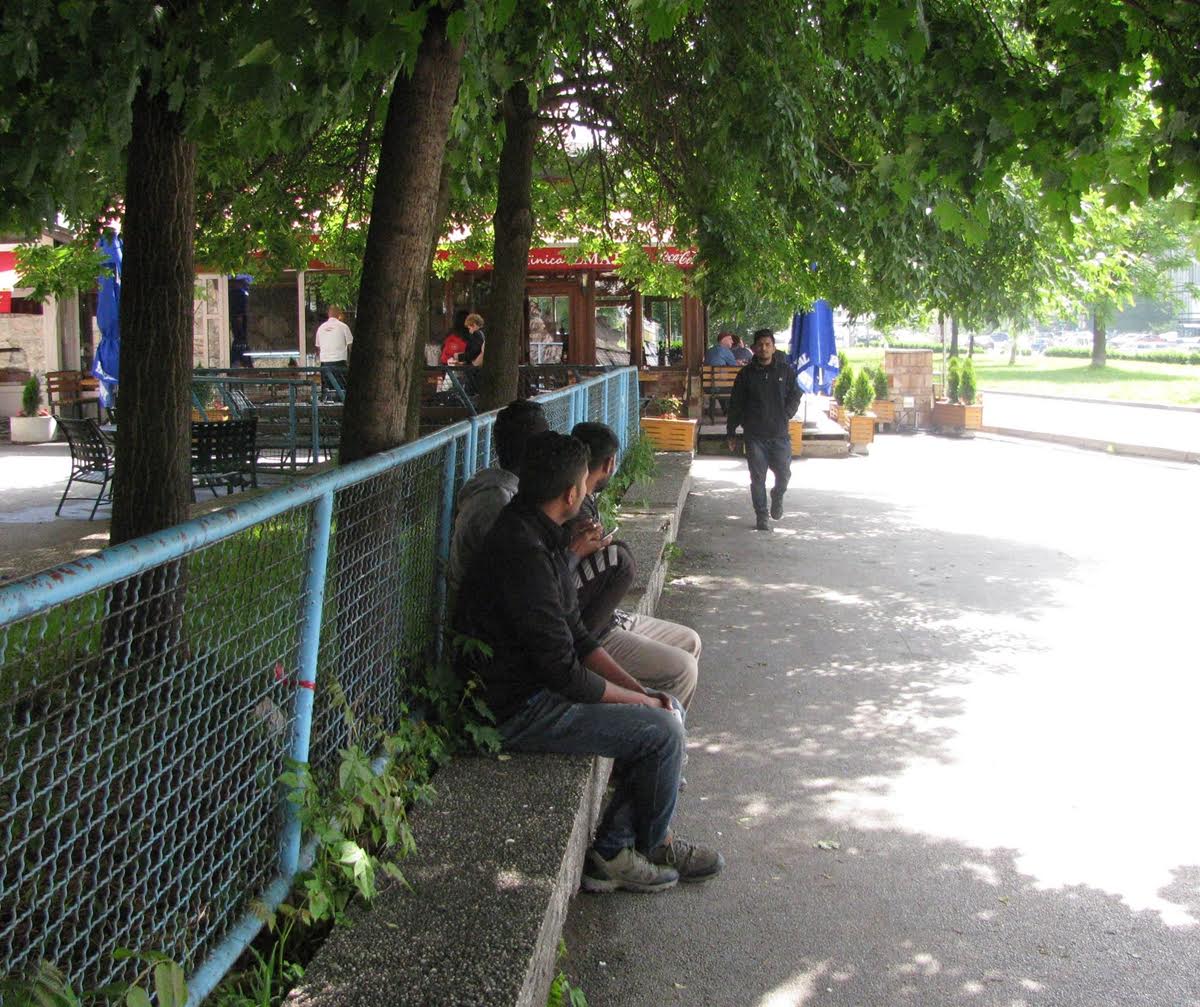 During the second half of 2017, small groups of migrants from Middle East countries entered Bosnia and Herzegovina in different ways, mostly illegally, and continued their way to the EU without too many problems. Authorities in the country did not react even when the number of these people became bigger. Now, that is late enough, they admit that BiH has a problem with migrants and that the responsible institutions simply do not know what to do with them.
Most of them were in BiH's capital, Sarajevo, on the route to the western border with Croatia and near the cities of Bihać and Velika Kladuša. They slept in tents or under the open sky, with children and without food, adequate accommodation or  proper medical care. Last Friday, surprisingly just two days before Turkey's president Recep Tayyip Erdogan arrived in Sarajevo, BiH institutions decided to transfer them to the Salakovac Immigration Centre. The event took a dramatic turn but now, at least, they are not slipping in tents as they managed to reach their destination.
A number of newly arrived migrants are now wandering at the streets of Sarajevo and near the main Bus Station. They are not friendly to the media. They are usually found in groups of ten group of ten and nobody wants to be photographed or named in newspaper articles. Few of them speak a feoreign language with just a handful of them able to communicate in English or German.
"Look, we just want to continue out trip to EU countries. Only a small number of migrants wants to stay in Bosnia and Herzegovina, while the greater part has relatives in Germany, France or some other country", one of the migrants under the name Abdul told IBNA during a short conversation and after asking not to be photographed.
Asked about criminal acts, allegedly committed by migrants in Sarajevo and other cities, he shrugged, saying that in every large group of people you can 'good' and 'bad' ones. Abdul added that the criminal rate among migrants on their long way from home to BiH is low and those human smugglers which take up to 5000 euros per family just to transport them from the eastern to the western border of Bosnia and Herzegovina commit the greatest of crimes.
"We heard that a lot of migrants died in the rivers in an attempt to cross the borders. I will not do that, I do not want to risk so much. This entire group is travelling together and we will decide what to do", Abdul said.
The fact is that nobody knows the exact number of migrants in BiH. There are no systematic arrivals, most of them use illegal border crossings and avoid any kind of registration. Others are trying to travel legally, asking for international protection.
According to the Head of Service for Foreigners' Affairs of Bosnia and Herzegovina, Slobodan Ujić, since the beginning of the year, more than 4 200 migrants have entered the country while more are still arriving. In the same period, more than 3 000 applied for asylum and submitted a request for international protection.
"The daily influx of illegal migrants in the past days was between 80 and 150 and among them are not only Syrian refugees. These are the records according to their statements, because none of them has any kind of identification papers on them. We register them, take their fingerprints and try to define the way they followed from Greece to the point where they entered BiH", Ujić explained.
He noted that the second most numerous migrant nationality are the Pakistanis, a little more than 700 people, followed by Libyans, Afghans, Iranians and Iraqis. The migrants come from more than 40 countries.
Abdul and his friends will not ask for shelter in Salakovac. As he said at the end of our conversation, they will try to reach the Croatian border. If they have to pay the crossing, they will do it.
"Being a migrant does not mean that we all of us are beggars. We just want to continue the journey", were Abdul's words…. / IBNA
Main Photo: Immigrants in BiH / SRNA Agency photo service