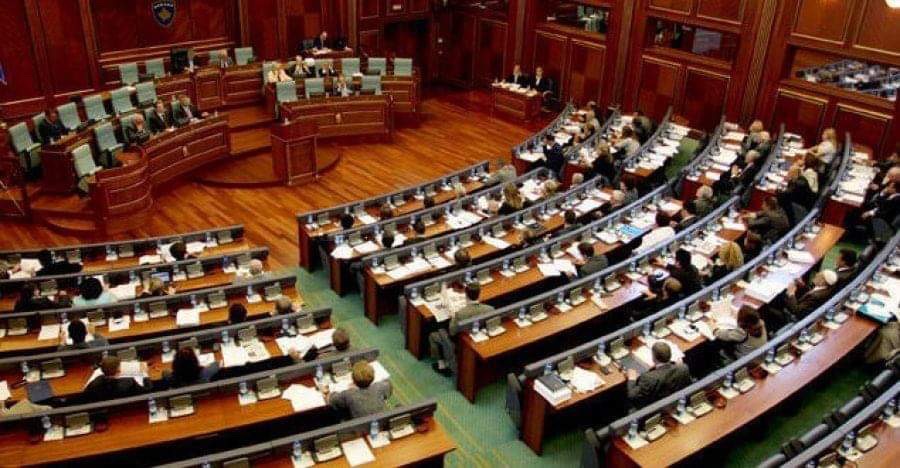 With 89 votes in favor, 1 against and 2 abstentions, members of the Kosovo Assembly voted to dissolve the sixth legislature, leading the country to early parliamentary elections.
MPs' proposal for dissolution of the Assembly follows Ramush Haradinaj's resignation from the post of Kosovo's prime minister on July 19, after receiving an invitation from the Kosovo Special Court in The Hague ον the same day, to be interviewed as a suspect in war crimes.
The session on dissolving the Assembly began with the "congratulations" of the Speaker of Parliament, Kadri Veseli, who said that this composition of the legislature had many lazy deputies.
He then opened the debate, giving a speech to the head of the Democratic League of Kosovo's parliamentary group, Avdullah Hoti.
He said that with the dissolution of the Assembly the Government of Kosovo is also leaving, which, according to him, is known for minimal results./ibna