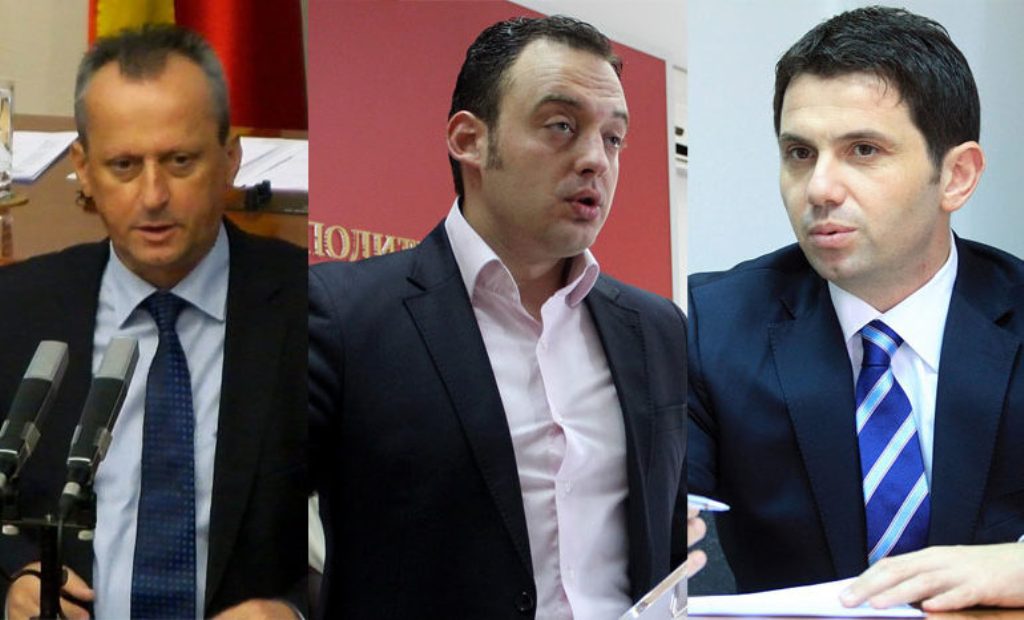 Special Prosecution Office in North Macedonia has announced that it has launched an investigation against five former senior state officials over their alleged involvement in the violent events taken place on 27 April 2017 in the country's parliament.
Former Prime Minister Nikola Gruevski, who has fled to Hungary and former parliamentary speaker, Trajko Veljanovski are among the suspects. Meanwhile, authorities in the country have also arrested former Transport minister, Mile Janakievski and former Education minister, Spiro Ristovski.
Former Parliamentary speaker, Trajko Veljanovski has been interrogated by police for two hours and then was released until parliament decides on his immunity, as he's an MP of the opposition party, VMRO-DPMNE.
The two former ministers are still being detained, while the former PM, Nikola Gruevski is in Hungary, where authorities in this country have granted him political asylum.
The decision for their arrest comes a day before the end of the trial relating to the violent events taken place in parliament two years ago.
Around 30 people appeared as defendants in this trial, while some of them were pardoned as part of an amnesty that the government declared.
Some of the defendants have also mentioned the name of parliamentary speaker Trajko Veljanovski as being one of the organizers of those violent events where protesters stormed into parliament.
However, after leaving the courthouse, former parliamentary speaker Veljanovski denied all these allegations. "I've served as parliamentary speaker for 10 years. These accusations launched against me are a real disgrace", Veljanovski said.
Leader of opposition party, VMRO-DPMNE, Hristijan Mickoski accused the country's Prime Minister Zoran Zaev and his government for leading a campaign of political prosecution against the opposition.
"Zaev knows that the end is coming and for this, he has decided to launch these attacks in order to spread fear among the population", Mickoski said.
However, ruling party SDSM said that the opposition leader is defending Gruevski and all of the organizers of the violence seen two years ago in parliament. /ibna/