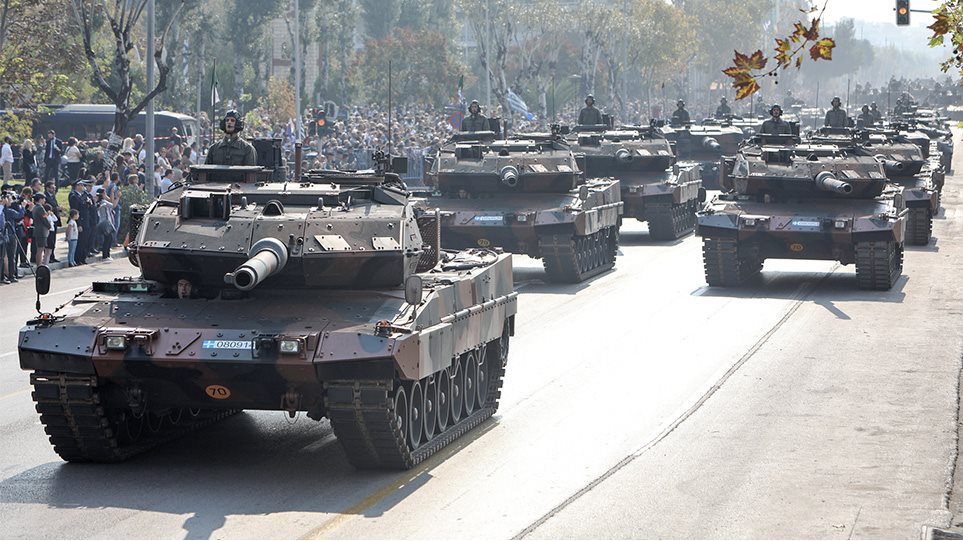 The great military parade in Thessaloniki, in the presence of the President of the Hellenic Republic, marked the 79th national anniversary of October 28, 1940 in Greece.
The Anniversary of October 28, 1940, or the anniversary of Ohi (No) Dayy, commemorates Greece's refusal to the Italian orders to surrender to the Fascist Italy and the Axis. Early in the morning of October 28, 1940, the Italian Ambassador to Athens handed an ultimatum to the Greek dictator, which was the Prime Minister Ioannis Metaxas, asking him to let the Italian troops enter Greece. Ioannis Metaxas' refusal marked Greece's entry into World War II and the commencement of the Greek-Italian War of 1940. The celebration of this date has been established in Greece and in Cyprus since 1944 as an official national holiday. Furthermore, in many countries around the world, Greek communities are celebrating the "Ohi" Day.
Greek State and Political Leadership Messages for 28 October
"The 'No' of October 28, the 'No' of the Greeks, was a pivotal in modern history act of resistance against fascism and an equally pivotal stance in defense of Peace, Democracy and Humanity", the President of the Republic Prokopis Pavlopoulos stated.
October 28, Mr. Mitsotakis said, is not another opportunity to honor our glorious past, but rather a chance to demonstrate how we perceive the unity of Hellenism today". On the symbolism of October 28, he said that it is nothing but the unity of the nation and the vision for a better Greece, but also about how we will achieve our goals:
"Memory turns into decision to fight today with all our might against fascism, racism, xenophobia", Alexis Tsipras notes on the occasion of the 28th of October.
The importance of national cohesion and unity was highlighted in KINAL President Fofi Gennimata's message on the October 28 anniversary.
"October 28, 1940 and the subsequent struggle of the great majority of the Greek people against the fascist triple occupation, mainly through the lines of EAM – ELAS and KKE, is a source of inspiration and education, especially today, when the contradictions and impasses in the global capitalist system once again pose the risk of a generalized conflict", KKE highlights.
The only way to serve our country, the only way to be real Europeans, is by resisting the powerful that are damaging Hellenism and turning Europe into an iron cage", DiEM25 Secretary underlines in a statement.
"Today we celebrate the NO against Fascism! The message is as relevant as ever, because today we have to say no to Fascism, Hellenophobia and to racism against the Greeks!" President of Greek Solution Kyriakos Velopoulos stresses in his message on the national anniversary. /ibna