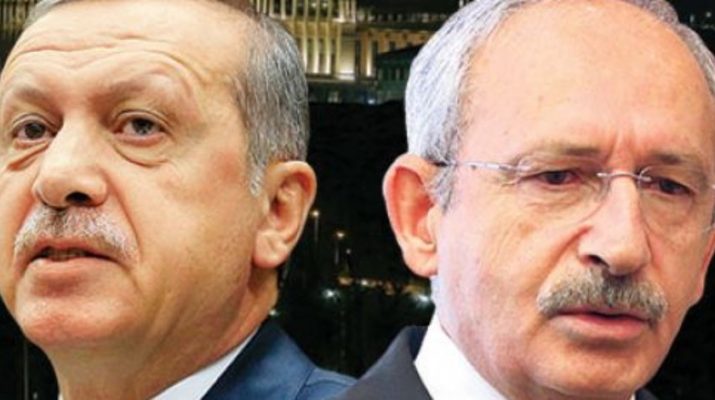 Ankara is overwhelmed with allegations by the chairman of the Republican People's Party (CHP), Kemal Kilicdaroglu, who said that relatives of the Turkish President Reccep Tayyip Erdogan were transferring millions of dollars to an offshore account.
Kilicdaroglu said he has the evidence from relevant bank transfers. Erdogan's lawyer, after dismissing the charges, asked the CHP head to give all the papers to the prosecutor.
Kilicdaroglu argued that Erdogan's son Burak Erdogan, the president's brother-in-law Mustafa Erdogan, and people close to Turkey's leader transferred a total of 15 million dollars into an offshore-company's account based on the Isle of Man.
The chairman of CHP referred to a series of transactions that took place in December 2011 and January 2012.
"You ask your fellow citizens to pay their taxes in Turkey while you send your own children, your relatives, to set up a company on an island and transfer millions of dollars," he said addressing to Erdogan during his speech at his party's parliamentary group.
The story went on as Kilicdaroglu continued with specific figures in hand, saying that Erdogan's son in 2011 and his brother in 2012 transferred 2.5 million dollars each, to a company worth a pound. We want Erdogan to tell us who Sitki Ayhan (the founder of the offshore) is and who is Kazim Oztas.
The ruling Justice and Development Party, as well as Erdogan's lawyer, Ahmet Ezel, argued that the allegations were false and that the documents were forged.
The fight between Kilicdaroglu and Erdogan began last week when the CHP president, again in a speech to his party's parliamentary group, had characteristically said "Erdogan! I will ask you a simple question: do you know that your children, your brother-in-law, your father-in-law, your brother and your former assistant have millions of dollars in a company based in offshore tax havens?
The Turkish president had answered immediately and had pointed out that "if Tayyip Erdogan has even a penny abroad, prove it…If you prove it, I will instantly quit the presidential post." At the same time, the lawyers of the Turkish president had filed a suit against Kilicdaroglu for slander, demanding a 350,000 dollars compensation.
Will the Turkish-Iranian businessman testify against Erdogan?
Simultaneously with this ongoing case in Turkey, there is also another issue that is still troubling the country's top official and his environment.
Yesterday, in the U.S. began the trial of the Halkbank Deputy Chief Executive Officer Mehmet Hakan Atilla, who is accused of helping in the violation of the U.S. embargo against Iran via the system "oil for gold" and laundering of billions of dollars. 
The impressive aspect of this case is that the Turkish-Iranian businessman Reza Zarrab, who is considered the root of the trouble and was arrested in the United States in 2016, looks like he is in co-operation with the American authorities as he has admitted the accusations against him and will testify against the Turkish banker.
According to Bloomberg, in a witness testimony of his on October 30, "there are at least three references to evidence suggesting that Erdogan or his members of his family may have been aware or may have supported his actions."
The 34-year-old Zarrab is believed to have been aware of the entire embargo violation case and he could give all the names he knows. Until 2015 he was considered one of Turkey's most important entrepreneurs and had received many awards for his exports. He had also made numerous donations to foundations of the president's wife and son. What U.S. prosecutors are looking into is whether the Turkish president or other government officials knew or collaborated with Zarrab so as to violate the embargo.
In 2013, Zarrab had been accused of bribing ministers in Turjey, an issue that resulted in the resignation of four governmental ministers.
A few months later, he himself was released following the change of the case's prosecutors. Back then, the government was talking about "a coup aimed at Erdogan" while ,Erdogan was accusing Imam Fethullah Gulen from hiding behind the false accusations against his ministers.
The government spokesman Bekir Bozdag said that "the Zarrab case is a conspiracy case against Turkey and some are trying to interferer politically in Turkey"…/IBNA