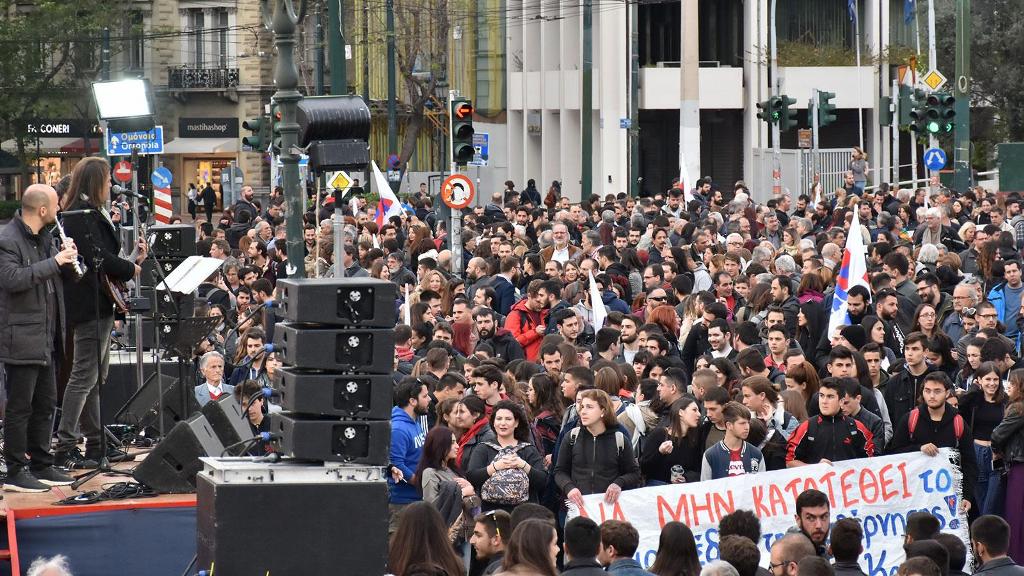 The new Greek government may have gotten the vote of confidence just yesterday, but today it will be faced with the first protests. This afternoon in the centre of Athens, an assembly of student associations and trade union bodies of teachers and workers, who are against the abolition of university asylum, is being planned.
The submission of the bill, which included the abolition of university asylum, has prompted strong reactions from the academic community, both from students and educators. The abolition of asylum was attempted by a number of governments and was partially achieved by the ND-PASOK government. The SYRIZA government reinstated by law the asylum in 2015.
The minister of education explained that now with just a phone call the police will be able to intervene within the university institutions. It is noted that the asylum has been one of New Democracy's key points as a source of delinquency and crime.
Many times, especially in Athens and Thessaloniki, universities have been used as sites for anti-authoritarian campaigns and demonstrations and violent incidents. The approaches, however, differ with critics speaking of a demonstration of force and repression but also a jeopardy to academic freedoms.
Academics and the opposition criticize the government of hypocrisy, as, as they point out, the police's entrance into universities with the current framework is automatically allowed in cases of felonies and crimes against life, and, following a decision of the Rectorate Council, in any other case.
"Do not shame the universities of the country that have a high level of education and a great international recognition," SYRIZA's Director of Education, N. Filis, demanded from the government. Postgraduate students and researchers, in an announcement, see behind the attempt to abolish asylum the effort to transform the places of study into places of "seamless entrepreneurial activity, controlled research, social discrimination"./ibna