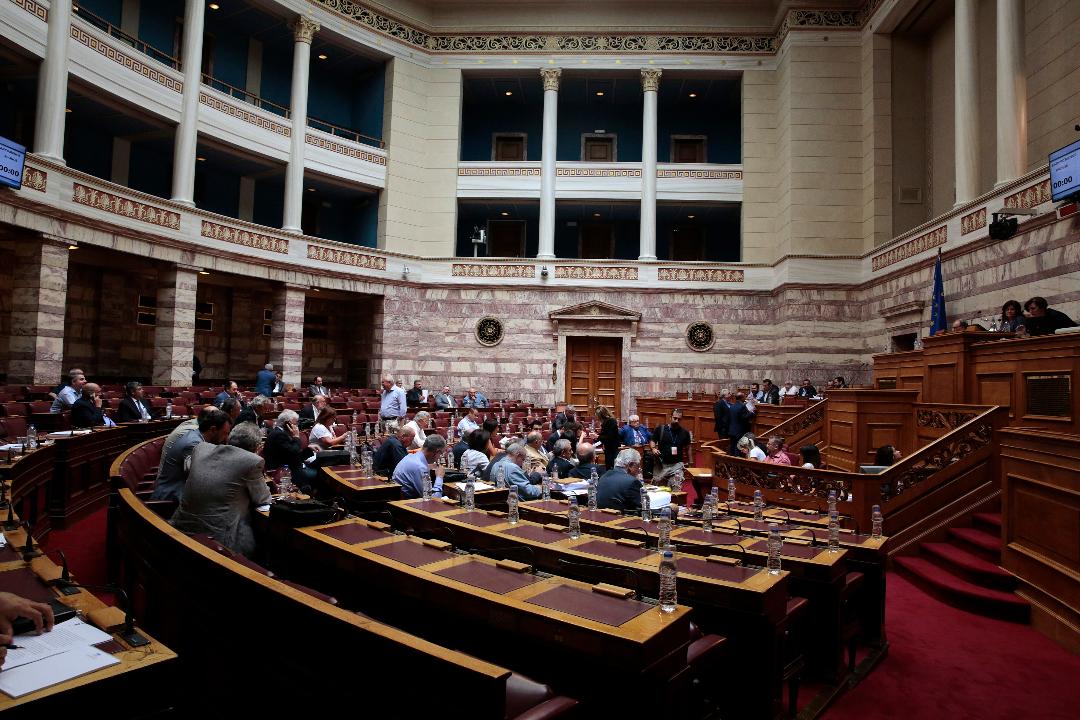 An amendment that removes the "incompatibility" of MPs with their inclusion in the euro-ballots has prompted a new dispute between the government and the opposition. Under the amendment put forward by the Interior Minister, MPs are allowed to be nominated and elected members of the European Parliament without first having to resign from the parliamentary office. If an MP is elected in the European elections, he can not take up as Member of the European Parliament if he does not first give up his seat.
New Democracy speaks of political expediency
Main opposition party New Democracy accused the government of "electoral cooking", stressing that this amendment is being tabled so that the Minister of Tourism, Elena Kountoura who had been elected with ANEL, and the former The Potami MP who supports the ruling majority, Sp. Danelis, can be a candidate for SYRIZA in the European elections. According to the opposition, if the law does not change, both will have to resign and their places will be taken by MPs who do not support the government, thus costing the ruling party the fragile majority of 151 MPs".
"The impediment of an MP-candidate MEP and the election with a cross instead of a list was introduced a few weeks before the 2014 European elections, so that prime minister at the time A. Samaras could deal with the internal problems of ND", government officials say, stressing that there is no such incompatibility for the municipal elections, speaking of rationalization in full consultation with the parties.
The transformation of brain drain to brain gain the main theme of Tsipras's agenda
At the same time, Al. Tsipras emphasizes the recovery of the contact with young people, especially scientists and researchers, putting the issue of brain drain as a key issue in the election agenda. The recession brought about by the crisis has caused the massive migration of thousands of graduates and scholars abroad, in the absence of a prospect in their country.
In this context, the Prime Minister visited today the research center "Demokritos" and "Lefkippos" Technological Park, the Greek "Silicon Valley" as the scientific community calls it. Speaking with young researchers, he stressed what the government has done to increase funding for research, changes in education, the need to upgrade and capitalize on the Greek public university, and to create incentives for young people to live in Greece and to initiate a reversal process, the so-called brain gain./ibna