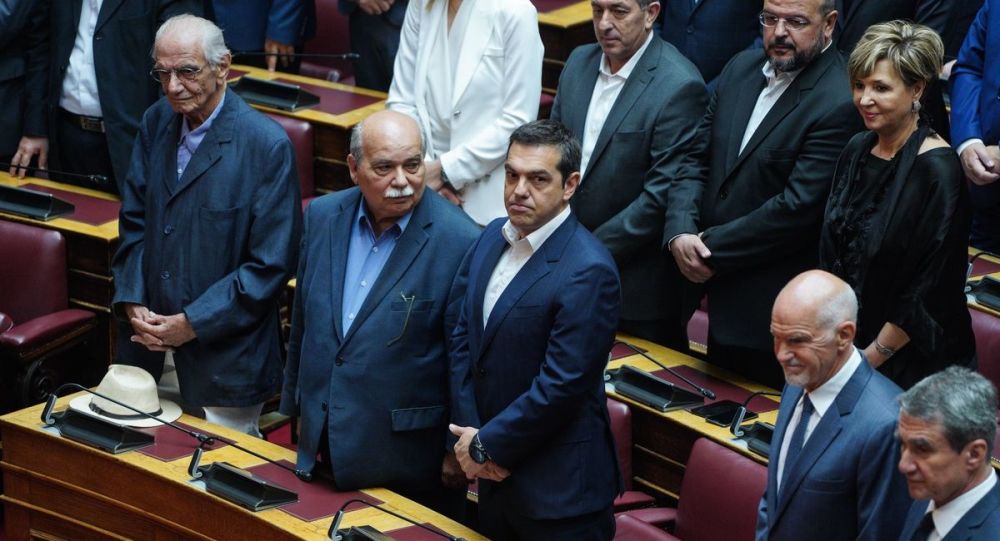 The Presidential Decree, which abolishes after 24 years the Special Secretariat of the Economic Crimes Enforcement Agency (SDOE) and the independence of the Hellenic Labour Inspectorate (LIC/SEPE), brought a strong reaction by the main opposition.
The responsibilities of SDOE are being transferred to the General Secretariat for Taxation Policy and Public Assets, and the LIC/SEPE (Labour Inspection Corps) to the General Secretariat for Labour, together with other structures such as social solidarity and solidarity-based economy, and safety and health at work.
SYRIZA speaks of a devaluation of the state, which jeopardizes the public interest, with the party spokesman stressing that the decisions of the Mitsotakis administration "dismantle important control mechanisms at the service of society and democracy".
Former Minister of Labour Effie Achtsioglou notes that the Mitsotakis administration "does not waste time when it comes to removing the institutional protection of workers and shows that one of the few pre-election commitments he has decided to maintain is that of the inactivation of the control mechanisms". "We will defend in parliament all we have done in order to upgrade the SEPE and protect the workers," she underlined.
It is recalled that SEPE and SDOE were reinforced both organization-wise and staff-wise by the previous government, with SYRIZA pointing out that the tightening of controls and imposition of fines helped reduce violations of labour law and tax offences.
Before the elections, SYRIZA had targeted the meetings of the leader of ND- and current prime minister- with businessmen on islands, who had complained about the controls and fines. "We will flatten like a roller the barriers on entrepreneurship," K. Mitsotakis had said at one of these meetings, bringing about the ire of SYRIZA.
At ND, they stressed before the election that the labour law must be respected and that this must be checked, but underlined that this is not a job for the state. According to sources from the government, the decision to abolish SDOE and SEPE by placing them under the General Secretariat, brings an end to the cooperation of the government with the control mechanisms. According to information, the new services will be headed by a civil servant selected through the ASEP competition.
SYRIZA announced the "shadow government"
Meanwhile, SYRIZA announced the "shadow government", the chiefs of the main opposition that will take over the man-on-man "tackling" of the government and ministries. Former ministers were placed in positions of responsibility, such as Eu. Tsakalotos in the sector of finance, Effie Achtsioglou in the labour sector, Georgios Katrougalos in foreign affairs, and Socrates Famellos in the energy sector./ibna