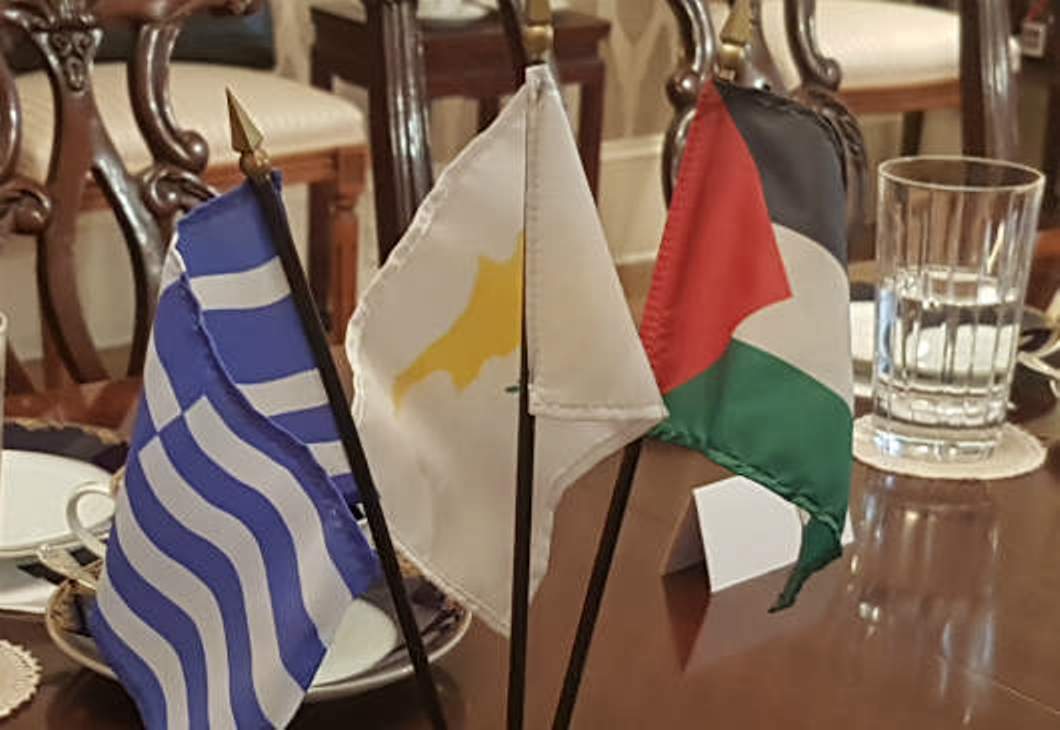 On Monday, December 17, will take place in Athens at the Ministry of Foreign Affairs, the 2nd Trilateral Meeting between Greece, Cyprus and Palestine.
Giorgos Katrougalos will welcome the Cypriot Foreign Minister Nikos Christodoulides and the Palestinian Authority's Foreign Minister Riyad al-Maliki, following the 1st Trilateral Meeting held in New York on 21 September 2016.
In the 1st Trimester, the issues dominated the discussions were the strategic situation of the region, the establishment of security and stability structures, as well as cooperation in a number of areas, from education and tourism to the creation of economic partnerships for the benefit of the peoples of the three countries. There were also discussions on the need to formulate a common strategy on the overall implementation of international law and international rules, on which the foreign policy of all three countries is based.
In New York, Greece and Cyprus reaffirmed their willingness to maintain their traditional relations with Palestine and to maintain a balance on the political level, so as not to give the impression that improving relations with Israel is at the expense of the historical ties of friendship with the Palestinians and the Arabs in general.
The 2nd Greece-Cyprus-Palestine Meeting, which was to be held in 2017, was finally finalized for the end of 2018, a few days before the 4th Tripartite Greece-Cyprus-Israel Summit to be held in Beersheba on December 20.
The second tripartite will give delegations the opportunity to explore possibilities for cooperation in areas of common interest such as tourism, agriculture, renewable energy, culture and education. After the extended talks between the delegations of the three countries, a working lunch will be held with discussions focusing on issues of regional interest, as well as on the Cyprus problem. Upon completion of the works, a Trilateral Joint Communiqué will be adopted.
On the sidelines of the Tripartite Meeting, Giorgos Katrougalos will have a bilateral meeting with Nicos Christodoulides on Monday, December 17, where he will discuss developments in the region, the upcoming Trireme with Israel and the Cyprus issue. Also, the Greek deputy FM will inform his Cypriot counterpart on his latest trips to Russia and the US.
On Tuesday, December 19, Giorgos Katrougalos will meet his Palestinian counterpart Riyad al-Maliki. According to information, emphasis will be placed on strengthening bilateral economic relations and cultural/educational cooperation./IBNA