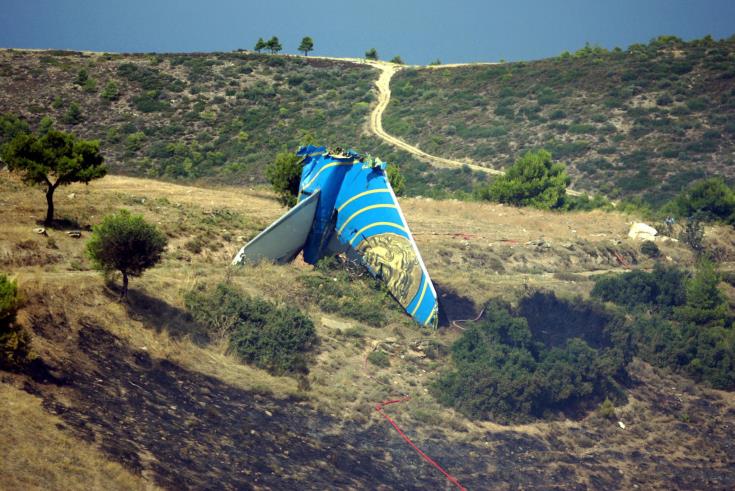 In the presence of relatives from Cyprus
By Michalis Michael
The 14th memorial for the victims of the "Helios" aviation tragedy is being held today in Grammatiko, Attica, in the presence of dozens of Cypriot relatives.
As stated by Niki Michaelidou, a member of the Relatives of the Helios victims Committee, some 60 relatives of the victims from Cyprus, along with relatives who reside in Greece, as well as various state representatives, will visit the site of the tragedy for the memorial, with the total number of attendants estimated at 150.
The memorial service will be carried out by the Metropolitan of Kifissia, Marousi and Oropos, Kyrillos, in the presence of Cyprus' Ambassador to Greece, Kyriakos Kenevezos and of local government representatives, while political parties, organizations and other institutions will lay a wreath in memory of the victims. Before that, a mass will be held in the chapel at Grammatiko, and then all participants will ascend to the top of the mountain, at the sight where the aircraft crashed, where a trisagion will be performed.
The "Helios" Boeing, carrying 115 passengers and six crew members to Prague with an intermediate stopover in Athens, crashed at 12:04, on the afternoon of August 14, 2005, in Grammatiko, Attica./ibna