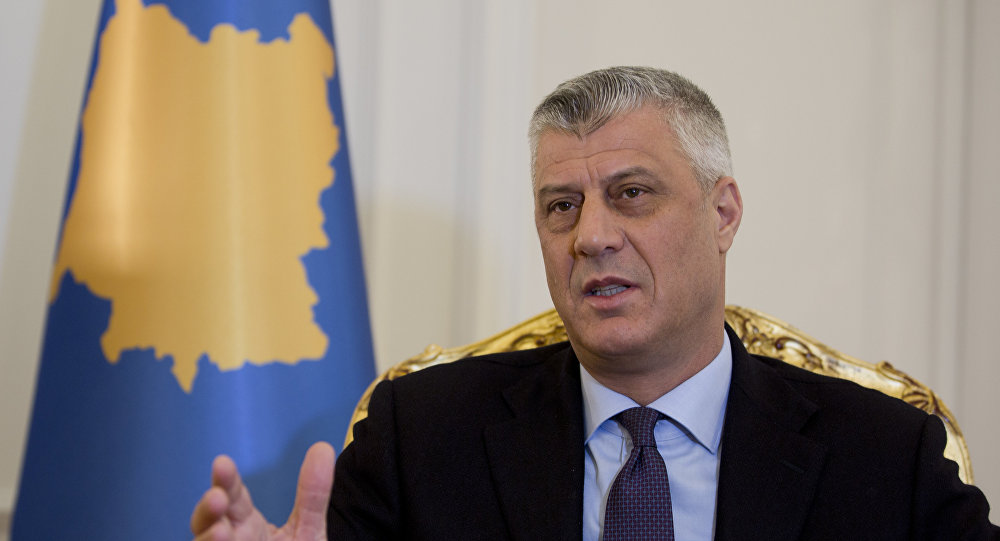 Thaci refuses to attend the EBRD Summit in Sarajevo, due to the relations with Bosnia and Herzegovina, a statement issues by the presidential office states.
The President of the Republic of Kosovo, Hashim Thaci, has conclusively declined to attend the Summit convened in Sarajevo, in the framework of the annual meeting of the EBRD Governing Board of the European Bank for Reconstruction and Development (EBRD).
President Thaci thanks the EBRD for the invitation and equal treatment of Kosovo in this meeting, and regretts his non-attendance.
The only reason, as it was announced, that has led to the non-attendance of President Thaci in this high-level meeting are the bilateral relations between the Republic of Kosovo and Bosnia and Herzegovina, which are at the lowest possible level.
"Despite our political willingness and state readiness to have good neighborly relations with Bosnia and Herzegovina and mutual recognition, unfortunately, to this day, this will, despite of not being accepted, has often also been misused.
Bosnia and Herzegovina has not yet recognized the Republic of Kosovo and to the detriment of the citizens of both countries, this country still maintains the visa regime for the citizens of the Republic of Kosovo in force. Such a situation is paradoxical, where, despite the bloody war that has taken place and despite the fact that we still do not have a normalization agreement, movement without passports and visa-free functions between Kosovo and Serbia, while on the other hand Bosnia and Herzegovina continues to discriminate the Kosovo citizens with a visa regime. We cannot understand how Bosnia-Herzegovina applies and behaves in this completely anti-European manner and even harsher than Serbia itself. Kosovo remains committed to good neighbourly relations, regional cooperation and a Euro-Atlantic future, but refuses to be subjected and discriminated by anyone", Thaci says in written statement./ibna