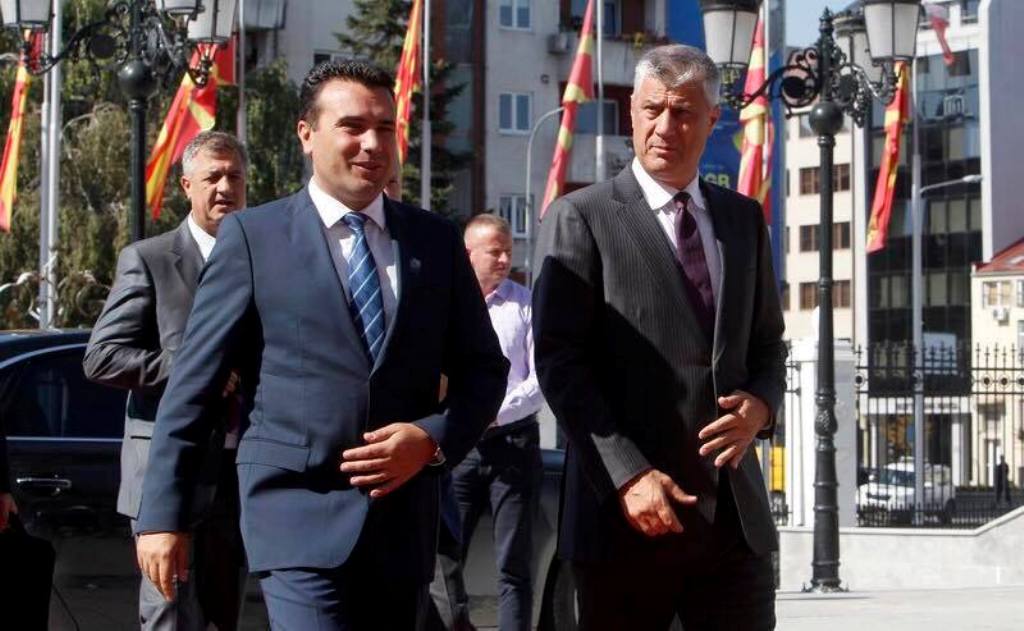 President of Kosovo, Hashim Thaci was in Skopje today where he called on the citizens of this country to support the referendum on the name. Thaci launched this appeal following a meeting that he had with the prime minister of the country, Zoran Zaev.
"Kosovo supports your path of integration in the NATO and EU. With my modest authority, I call on the citizens of your country to participate in the referendum and vote in favour. This is a historic moment which needs to be used", president Thaci said, adding that there are no pending issues between the two countries.
Thaci also spoke about the relations with Belgrade, underlining that the solution of all pending issues with Serbia will not be an easy process.
PM Zoran Zaev also declared that he supports dialogue. "Macedonia supports the dialogue between Kosovo and Serbia and the solution which will strengthen peace and stability in the region. Regional leaders should unite in their path toward Euro-Atlantic integration", Zoran Zaev declared.
In his visit to Skopje, president Thaci will also meet with parliamentary speaker Talat Xhaferi, while the agenda does not include any meetings with president Djodje Ivanov. /ibna/