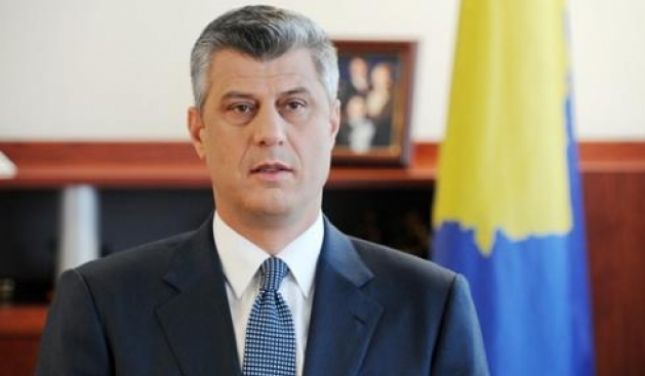 Pristina, March 28, 2014/Independent Balkan News Agency
Russia must not use the case of the independence of Kosovo from Serbia to justify its incursion in Crimea, because no comparison can be made between them, said the prime minister of Kosovo, Hashim Thaci in an interview for Reuters.
Thaci says that the events that led to the independence of Kosovo in 2008 have no connection whatsoever with the events in Ukraine.
"Kosovo's case cannot be compared to Crimea. Kosovo is a unique case. International community intervened after Serbia's genocide", said Thaci for Reuters.
"We have never demanded to separate from one country and join another".
"Changes in the borders and annexation of territories from another country is the wrong approach and can have repercussions for the entire world", he added.
The war in Kosovo led to 12 thousand people killed, the majority of which were Albanians, while 1 million others were displaced from their homes.
Reuters writes that Thaci today is seen as the pro western face of Kosovo. He has the support of Washington and the majority of EU member countries.
Russian leader, Vladimir Putin has criticized western states on what he has considered to be "hypocrisy", saying that they have accepted the right of Kosovo for self determination and independence from Serbia and deny Crimea its right to separate from Ukraine. /ibna