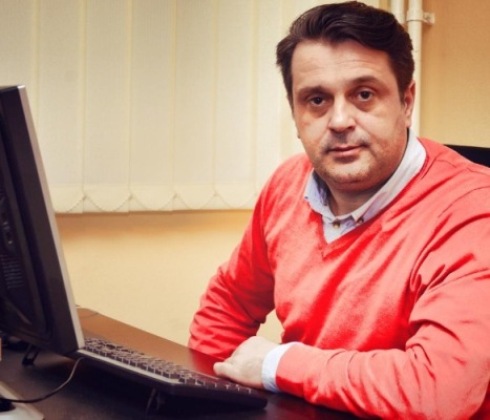 IBNA Op-Ed/There's no one else in Kosovo who loves the post of prime minister more than Hashim Thaci. If you want, you can also add that he doesn't only want it, but he deserves it. All other political leaders in Kosovo are passive and perhaps intimidated by the possibility of taking over such post
By Astrit Gashi*
In this article, which I'll try to make it as short as possible, I don't want to go into details of Thaci's governance, because I consider it to be a bad and corruptive one.
We can analyze the latest declarations of the current prime minister, in order to conclude that the "snake" of the politics of Kosovo is not a man who gives up. He even intends to hold on to power, meaning that there are still chances for his party to win.
On the other hand, we have a blinded opposition, led by LDK and other parties which are focused on fighting each other. We also have an AAK which doesn't realize that the incentive for the overthrow of the government resulted to be an effort without any effects.
We also have "Self Determination", whose only aim is to come up with a number of files from the municipality of Pristina, files which would damage some exponent of LDK.
With such an opposition, Thaci also has time to take a photo at his son's teacher-parents meeting, to celebrate March 8 in Brezovice and to be prime minister of the country.
Opposition and LDK in particular, have ruled out Thaci, believing that he's now on a downfall that cannot be stopped. On the other hand, Thaci is working against these chances and as a wizard, he's playing his tricks. The first trick relates to the "Clinton Foundation", which aimed at not only restoring trust on lobbyists, but also on American businesses and State Department in order to be still considered as an "Ex".
The second trick relates to the arrangement of the first football match for Kosovo. One may think that it's a small trick, but we may want to carefully listen to the words that accompany the advert of this match, it's as if the prime minister himself is talking. And something sticks to one's mind from that text. This is the aim everywhere in the world.
The third trick relates to the increase of salaries. I don't know much about the percentages, but I seem to recall the humbleness shown toward him by representatives of union trades, who up until yesterday, claimed that they would hold protests. Let us not mention the weekly meetings with the branches of the party and the visits in every municipality and commune. Thaci today is reflecting so much personal attachment that he even has time to enter the 13th horizon (sector nr. 13 of the mines of Trepce, editor's note)
While he's also playing his electoral tricks, the opposition is focused on the election day. He has caused so much confusion on this issue that none of the opposition parties know the election date and as a result, they cannot plan anything. There's also an expression on this, "Thaci alone knows the date".
The problem is that these may not be his last trick and he may have other tricks up his sleeves.
With all these actions, personal attachment that he's showing and all the confusion that the opposition is showing, at the moment, Kosovo still has no candidates for prime minister. It seems as if all are waiting for someone to emerge all of a sudden and occupy this post.
Therefore, if the opposition of Kosovo, if the citizens of Kosovo really want Thaci to have another term in office, then I also agree.
There's nothing personal, I can survive even if Thaci remains in power for another 100 years. Thanks to the opposition, I have the impression that he'll still be a prime minister.
*Astrit Gashi has worked for a long time as editor in the national newspaper "Koha Ditore". After that, he was editor in chief of "Zëri" newspaper and currently, he's founder and editor in chief of "Blic" national newspaper. He's present with his insights in the majority of TV debates taking place in Kosovo