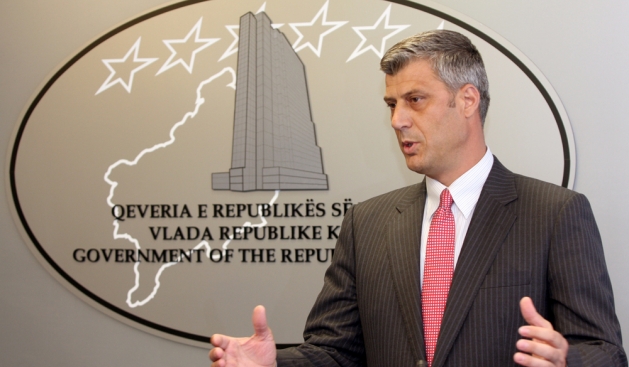 Pristina, June 17, 2013
The Prime Minister of Kosovo, Hashim Thaci has hailed the commencement of the implementation of the agreement reached in Brussels between Kosovo and Serbia. Thaci has considered the opening of liasion offices in Pristina and Belgrade as a success. He has even considered this as a diplomatic service.
"The obligation and responsibilities of this official are clear. He must comply to the Constitution of Kosovo and make maximum efforts to implement the agreement between Kosovo and Serbia", said Thaci.
Thaci added that this is the first mutual communication of a diplomatic level between Kosovo and Serbia. He has considered this act as an empowerment of the recongition of Kosovo's reality. Prime Minister Thaci has wished lost of success to the two official of the liasion offices in Pristina and Belgrade. /ibna/