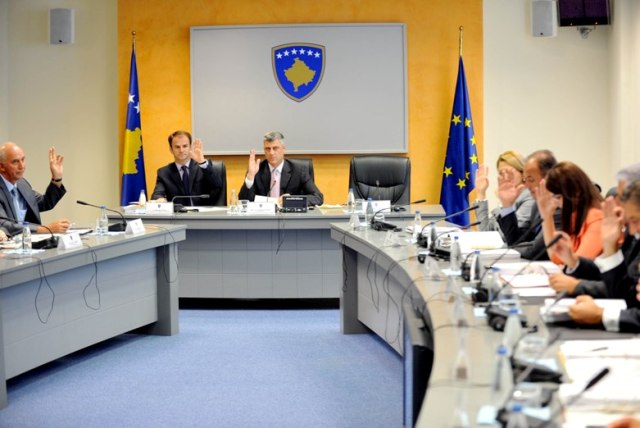 Pristina, April 24, 2013, by Tinka Kurti-During today's government meeting, the Prime Minister of Kosovo, Hashim Thaçi has once again referred to the implementation of the agreement with Serbia and this time, he has demanded the commitment of all institutions.
Meanwhile, the delegation of Kosovo will travel to Brussels tomorrow, where it will meet with Baroness Catherine Ashton in order to discuss the implementation of the agreement that has been achieved. The delegation will be led by the deputy Prime Minister of Kosovo, Hajredin Kuçi.
"Kosovo has prepared the implementation plan. Tomorrow we will present this plan to the cabinet of Baroness Ashton in Brussels. The plan is concrete, it has legal acts, deadlines and it contains the actors of the implementation", said Thaçi during the government meeting on Wednesday.  Thaçi also highlighted that the main challenge of the agreement is its implementation.
"We're waiting to have an agreed implementation plan by April 26, as it was included in the first agreement for the normalization of relations between Kosovo and Serbia. After this, the implementation can start immediately", said Thaçi. /ibna/