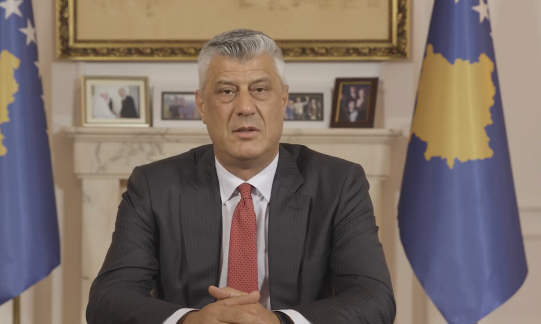 Kosovan President Hashim Thaci addressed the citizens after the proposal-indictment issued by the Special Prosecutor's Office, which he announced he had sent to the Special Chambers of Kosovo based in The Hague, with ten points to be examined, in which President Thaci, the leader of the Democratic Party of Kosovo (PDK), Kadri Veseli, and others have been charged with a number of crimes against humanity and war crimes, such as manslaughter, forced disappearances, persecution and torture.
In his speech, Thaci said that once the indictment was confirmed, he would resign.
"I assure you once again, I will not face justice from this office. If the indictment is confirmed, I will resign immediately as your President and face the charges", said Hashim Thaci.
"I will not allow these false accusations to divert the attention of Kosovo from the position it deserves in the international community, as a member of the United Nations, NATO and the European Union", he added. /ibna