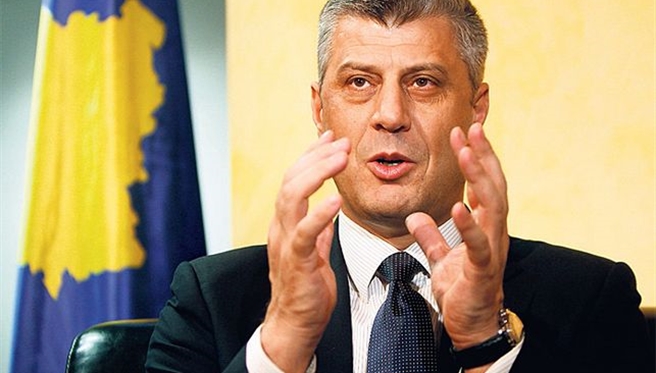 Pristina, February 26, 2014/Independent Balkan News Agency
By Elton Tota
Prime Minister of Kosovo, Hashim Thaci says that the north of the country is heading toward normalization. He believes that the key to this is the order that he issued in 2011 for Police of Kosovo to take the border crossing points with Serbia under control and the strong support of USA and EU.
"With the order issued on July 25, 2011, police of Kosovo has taken border crossing points 1 and 31 under control. With this action, we've mobilized international community. Had we not moved in that direction, the world wouldn't move either", declared Thaci.
The prime minister's declaration was issued today (26.02) following a direct question of a citizen in the prime minister's e-mail, who wanted to know "What is being done with the problem in the north? Is it going to be resolved quickly?"
In a public response to the question of F. Morina, the prime minister said that with the help of USA and EU, the normalization of the situation in the north has started.
"We're convinced that with the support of USA and EU, we have now started to normalize the situation in the north. The Customs of Kosovo has started to function and there's free movement of goods. Meanwhile, the Serb community is being integrated in the Police of Kosovo to work under the Constitution and laws of Kosovo", said Thaci.
The prime minister also said that there will soon be another meeting with the Serb prime minister, Ivica Dacic in Brussels. He said that this new round of talks will discuss on the justice system.
"We will talk about the justice system. The north of Kosovo will function like the rest of European Kosovo", said Thaci. /ibna/