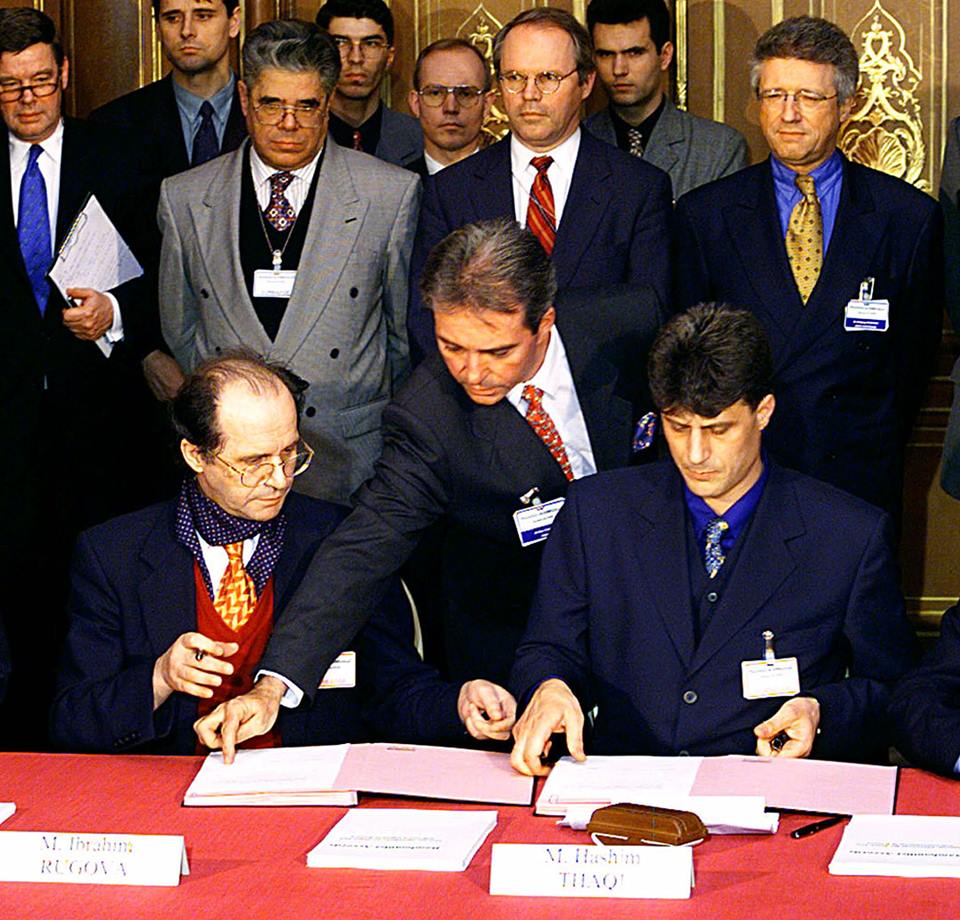 Pristina, February 6, 2013/Balkan Independent News Agency
Prime Minister of Kosovo, Hashim Thaci has clearly spoken for the first time about the merits of the liberation war as a decisive factor which led to the Agreement of Rambouillet (photo). Mr. Thaci has declared that without the liberation war, International Community would not have held the talks of Rambouillet.
As he has regularly done for the past 15 years, the prime minister strongly accentuated the aid given by USA by thanking this country for its help. Special thanks also go to NATO and EU.
Thaci's declarations were made on the anniversary of the international conference on Kosovo in Rambouillet, France.
"The conference was held following the heroic war of KLA and resistance manifested by the people of Kosovo. This Conference was hosted by the international community and was led by USA, EU and saw the presence of Russia. Without the liberation war, the international community would not have held Rambouillet", said Thaci.
This way, the prime minister of Kosovo attributes the freedom of the country that he now leads, to the sacrifices of the people.
"Rambouillet's agreement led to NATO's intervention against Serb army in Kosovo. Thanks to the heroic sacrifice of the people of Kosovo and NATO bombing, Kosovo won its freedom in June 1999. We venerate the martyrs of freedom, the sacrifice of the invalids of war, veterans and the efforts of all the citizens of Kosovo for freedom", said he, noting that: Every citizen of Kosovo is a liberator".
Meanwhile, during the government meeting earlier in the day, Mr. Thaci had declared that soldiers of KLA, "with their sacrifice, engagement and extraordinary contribution, were decisive factors for the freedom and independence of Kosovo". /ibna/