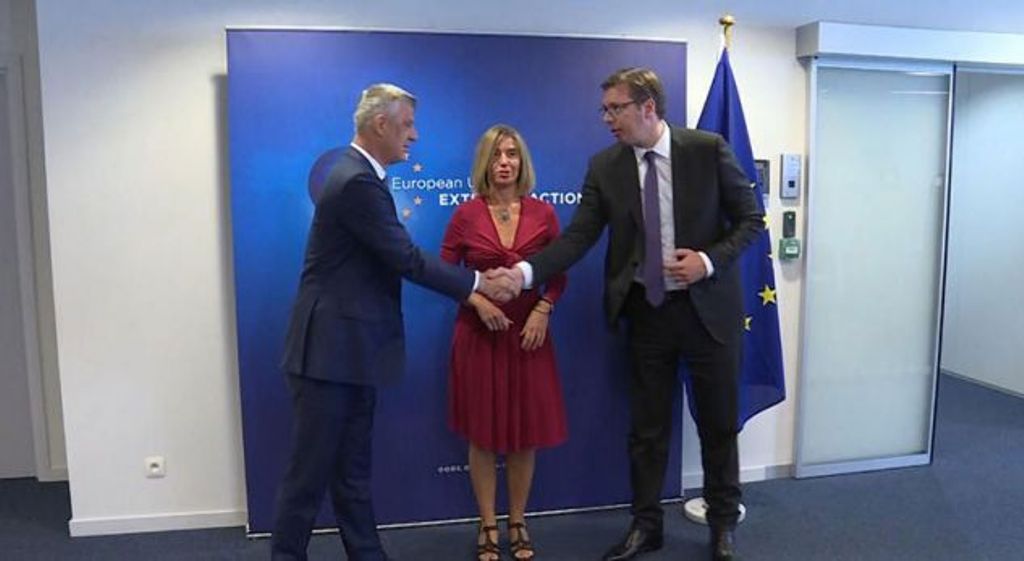 20 years after the end of the war and the conference of Rambouillet, ten years after the declaration of the Independence of Kosovo, seven years after the launch of the Brussels talks, relations between Kosovo and Serbia have not yet been finalized politically.
This is how the president of Kosovo, Hashim Thaci started his speech in the conference dubbed "Scenarios of the Big Finale between Kosovo and Serbia", organized by RIDEA and supported by the Norwegian embassy.
"In all international processes which have aimed to solve the issue of Kosovo, Kosovo's leadership has always been ready for a political agreement with Serbia. Many years have been wasted due to the lack of political will by Serbia to put an end to political and historical hostilities between Kosovo and Serbia", president Thaci said.
The head of the state the political class and society in Kosovo agree that there needs to be a legal binding agreement between Kosovo and Serbia for the normalization of relations between the two countries.
Dialogue between Kosovo and Serbia is officially expected to enter its third and final phase. Although the first phase of this process is considered to be finalized, there are at least 6 agreements which are yet to be finalized.
President Thaci is hoping that the third phase of dialogue is concluded with a full normalization of relations and mutual recognition between the two states. /balkaneu.com/