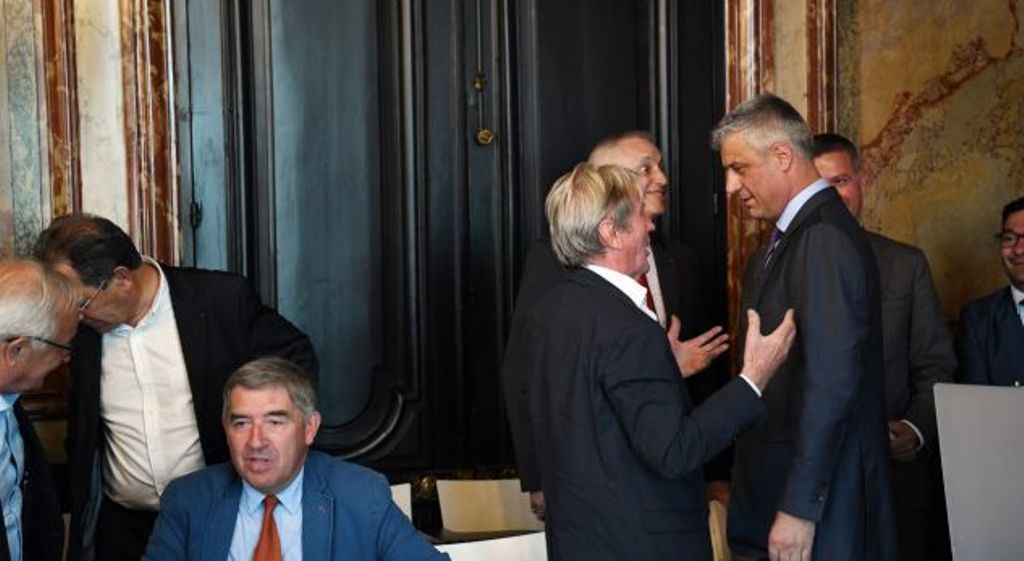 President of Kosovo, Hashim Thaci has delivered a speech at the European Council for Foreign Affairs in Paris, where he stressed the importance of the integration in the European Union and the solution of bilateral disputes between Western Balkan countries.
Thaci said that integration of the Balkan region in the EU means more stability, peace, cooperation and more foreign investments.
The president of Kosovo said that the desire that exists in this region to become part of the EU is great and called on the European Union to exploit this momentum.
"We've achieved a lot recently. We had the landmark agreement on the name dispute between Macedonia and Greece, the ratification of the border deal between Kosovo and Montenegro, Albania's judiciary reform, continuous dialogue between Kosovo and Serbia and the fact that our countries have entered the final phase of the normalization of their relations. Around twenty years after the end of the war in Western Balkans, all the states of the region have made concrete progress in their path toward EU integration", he said.
The president of Kosovo also said that euro skepticism should not be used by politicians in the region as a pretext not to carry out reforms. /ibna/