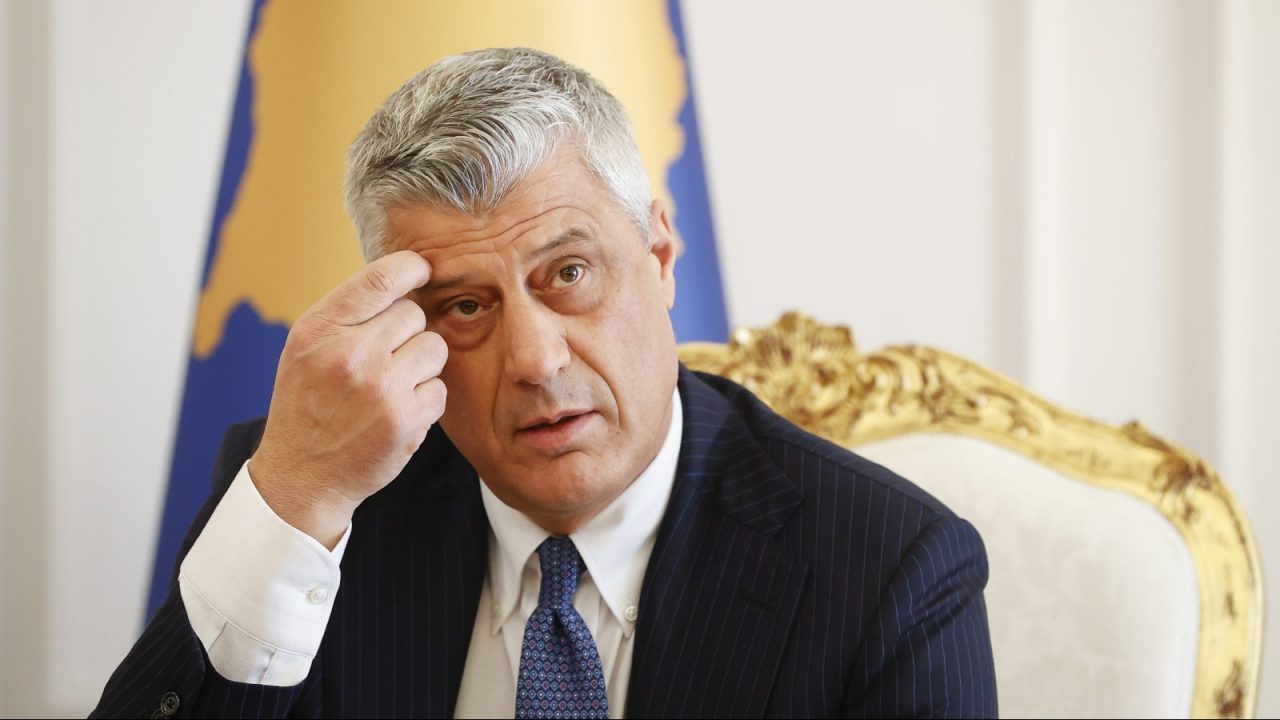 Kosovo President Hashim Thaçi spoke to the journalists after his first official meeting with Prime Minister Avdullah Hoti. As for who will lead the dialogue, Thaçi said it is clearly stated in the Constitution.
In a meeting that lasted less than an hour, Thaçi said they talked about the country's situation from the pandemic, as well as the economic recovery and dialogue with Serbia.
"The coordination of the steps of the institutions, both internally and externally, will be done with respect for the laws and the Constitution", Thaçi said, according to Gazeta Express.
"We will work closely with each other as President and Prime Minister, but also with the National Assembly and the political parties and the opposition", he said.
"I do not know Mr. Lajçak. It is not the time to open technical issues, with allegations of normalization of relations. Mr Lajçak must understand that Kosovo is an independent and sovereign state. If he has this goal, this process must be completed with mutual recognition. Any other approach, I declare, is a failure for Kosovo and for all the European Union. Mr. Lajçak must understand that the citizens of Kosovo need first and foremost the liberalization of their visas", he said.
"We have the Constitution, which clearly defines everyone's responsibilities", Thaci said when asked if they had discussed with Hoti who would lead the dialogue with Serbia./ibna