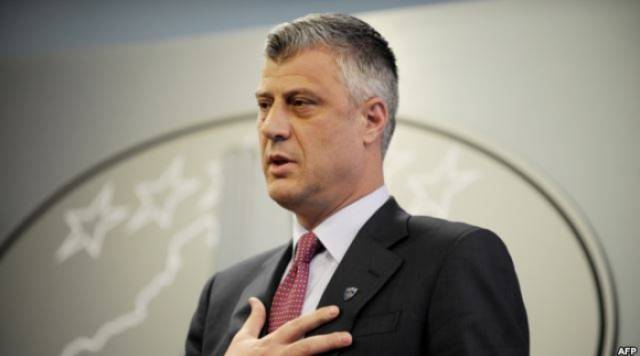 Pristina, June 11, 2013
Prime Minister of Kosovo, Hashim Thaci has met on Monday with senior officials in Washington. Meanwhile, the Prime Minister's press office considers them as friends of Kosovo. The press office also informs about last evening's dinner of Prime Minister Thaci with General Wesley Clark, ambassador Frank Wisner, ambassador Philip Goldberg, ambassador John Menzies, ambassador James Pardiew, ambassador Daniel Fried, general William Nash, Mr. James Hooper, Mr. Paul Williams, Mr. Jason Steinbaum, Mr. James O'Brien, Mr. Marshal Harris, Mr. Avni Mustafaj and many other important personalities.
During this dinner, Prime Minister Thaci has focused on the Brussels Agreement.
"During the dinner, Prime Minister Thaci informed participants about the achievements in Kosovo and about the agreement recently reached in Brussels between Kosovo and Serbia", states the press office of Prime Minister Thaci.
During the day, Prime Minister Thaci also met with vice US president, Joe Biden. /ibna/