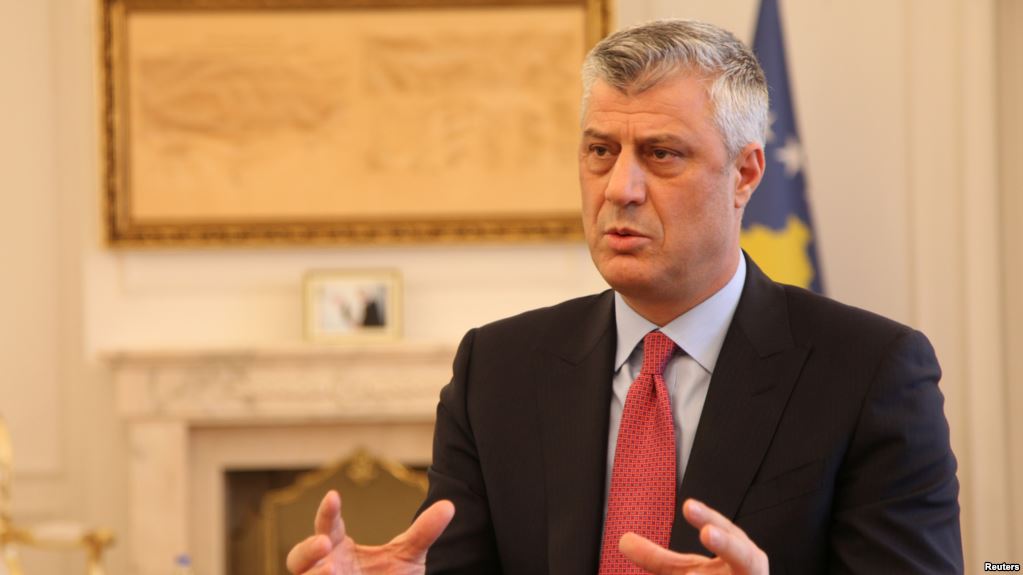 President of Kosovo, Hashim Thaci declared today that dialogue with Serbia is the only way to move forward.
In the forum dubbed "Kosovo's Next Decade: Advancement of Reforms, Regional Cooperation and European Integration", Thaci said that the days and weeks to come will be decisive for the consolidation of Kosovo as a country.
Thaci has welcomed the platforms presented by assembly speaker, Kadri Veseli for general political consensus and the government's incentive to finalize dialogue with Serbia, where the president is authorized to lead the negotiations.
"I welcome the platforms being presented by political leaders, especially the one concerning consensus for the final phase of dialogue between Kosovo and Serbia. The bounding agreement is in favor of both countries. I know that dialogue with Serbia is very difficult and it requires commitment for reconciliation, but this is the only way to move forward", he said.
Thaci also said that the political class in Kosovo needs deep reforms, while adding that the second decade of independence will bring Kosovo's accession in the NATO. /ibna/