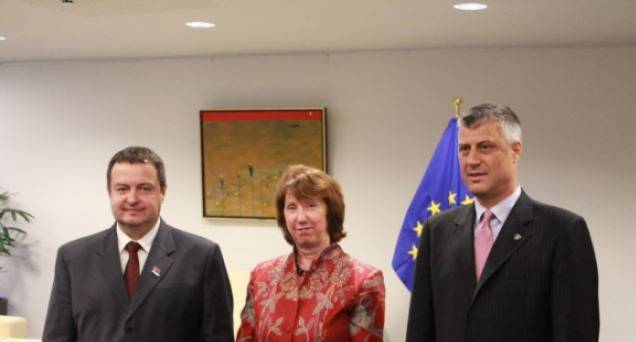 Pristina, June 20, 2013
A meeting is expected to be held today between Prime Minister of Kosovo, Hashim Thaci, Prime Minister of Serbia, Ivica Dacic and the high representative of the European Union for foreign affairs and security, Catherine Ashton.
This meeting will discuss issues which work groups could not agree on relating to the implementation of the agreement for the normalization of relations between Kosovo and Serbia, reached on April 19 of this year in Brussels.
Meanwhile, technical delegations of Kosovo and Serbia have had long meetings today and yesterday discussing issues that relate to the implementation of the agreement.
Part of Kosovo's delegation will also be deputy Prime Minister, Hajredin Kuci and coordinator for talks with Serbia, Blerim Shala.
The agreement between prime ministers was reached on April 19, and the implementation plan was signed after it in the form of a second agreement.
Meanwhile, the agreement is yet to be ratified by the Parliament of Kosovo. The ratification was scheduled to take place today, while Prime Minister Thaci has proposed for its discussion to be postponed. /ibna/