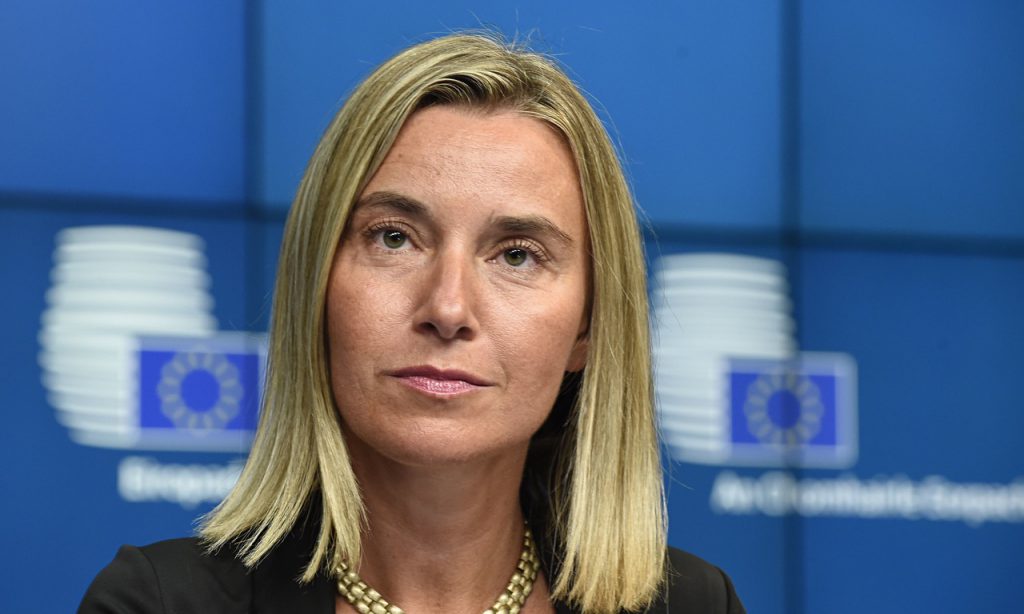 Presidents of Kosovo and Serbia, Hashim Thaci and Aleksandar Vucic met today in Brussels with the brokerage of the chief of EU diplomacy, Federica Mogherini.
The latter has issued a press release saying that "both sides agreed on taking final steps for the implementation of the Agreement on Justice".
"The presidents confirmed that the agreement will be fully implemented on 17 October. That day, judges, prosecutors and the judicial personnel will be integrated as part of the Kosovo Justice System. The integration of the judicial personnel will enable justice throughout the entire territory of Kosovo, especially in Mitrovica", Mogherini said.
Speaking for the media after the meeting, Thaci and Vucic said that they have agreed on meeting more often in order to strike an agreement between the two countries.
Thaci said that he doesn't interfere in Serbia's domestic debates, because Kosovo's independence and its territorial integrity "are finalized and irreversible issues".
Today's meeting follows the one held on 3 July in which Thaci and Vucic have agreed for the talks to enter a new phase in the normalization of relations between the two countries. /balkaneu.com/