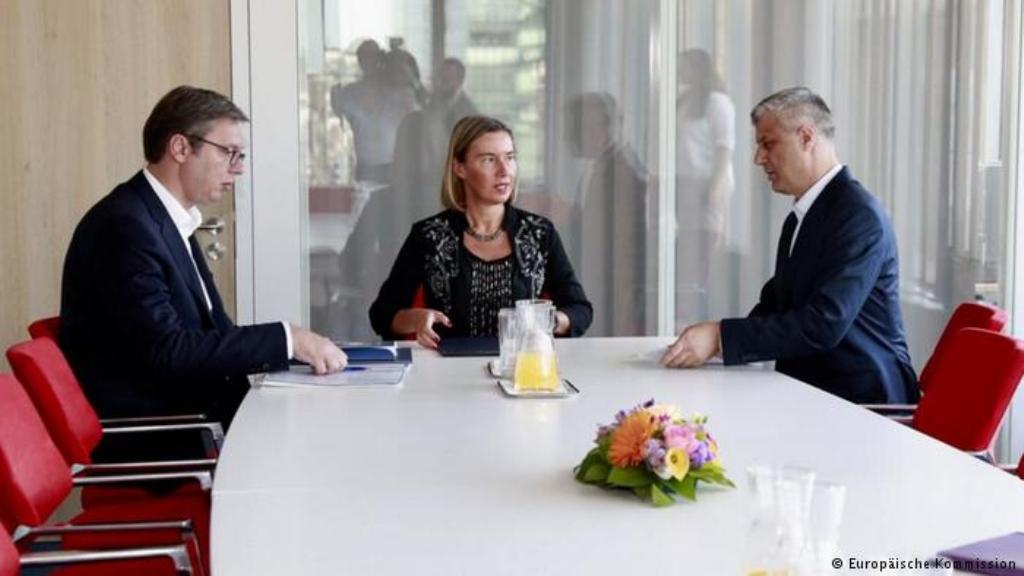 President of Kosovo, Hashim Thaci and his Serb counterpart, Aleksandar Vucic on Wednesday met in Brussels to talk about a final agreement between the two countries.
The meeting has been assisted by the EU Representative for Foreign Policy, Federica Mogherini. After the meeting, Kosovo's president Hashim Thaci said that an agreement, which will address all pending issues between the two countries, will be reached in the near future.
"I truly hope and believe that the agreement will be achieved in the near future. The engagement of the US and EU is a good message for Kosovo", Thaci said.
The president of Kosovo said that he expects the negotiations to resume next year.
On his part, president Vucic also commented the letter that president Trump has sent, saying that he does not agree with the part where the US president says that talks have entered their final stage.
"I don't entirely agree with this. I don't think that we're close to reaching a solution, but it seems to me that this letter shows that the US is interested for a deal, whatever that may be. However, I don't think it's that easy", Vucic said.
The Serb president said dialogue with Kosovo will not resume until barriers on Serb products are lifted. /ibna/