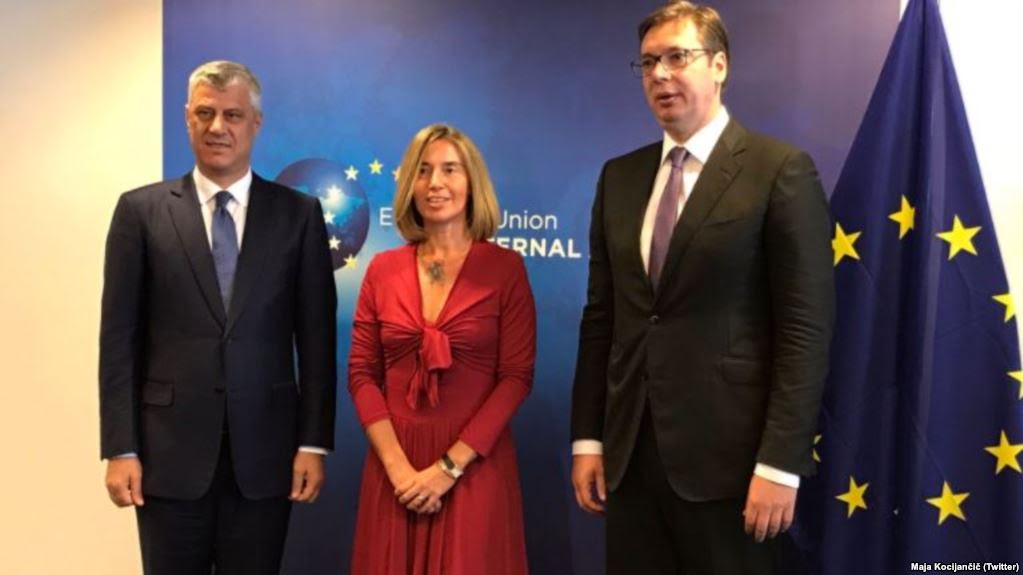 President of Kosovo and Serbia, Hashim Thaci and Aleksandar Vucic have agreed during the meeting held on Monday in Brussels, that they will start work for the new phase of dialogue that leads toward the normalization of relations.
This is said in the press release issued by the EU head of diplomacy, Federica Mogherini. Thaci and Vucic have agreed that the work groups should start preparations on this issue.
Thaci and Vucic have also stressed the importance of the implementation of all the agreements reached until now as part of this dialogue which is being brokered by the EU.
"In this trilateral meeting, we agreed to have a new phase of negotiations between Kosovo and Serbia, which would lead toward a normalization and reconciliation between the two countries. We will close a dark chapter of the past and open new perspective on the European future of our countries and the region", Thaci said.
On the other hand, the Serb president, Aleksandar Vucic said that another month and a half is remaining for the new phase of dialogue to start.
"There's no doubt that dialogue will continue in Brussels, but this will not only be dialogue for particular topics, but a substantial dialogue on how we see relations in 1, 2 or 5 years", Vucic declared.
Meanwhile, the head of the EU diplomacy, Mogherini stressed that the integration of Western Balkans is very important for the EU. /balkaneu.com/