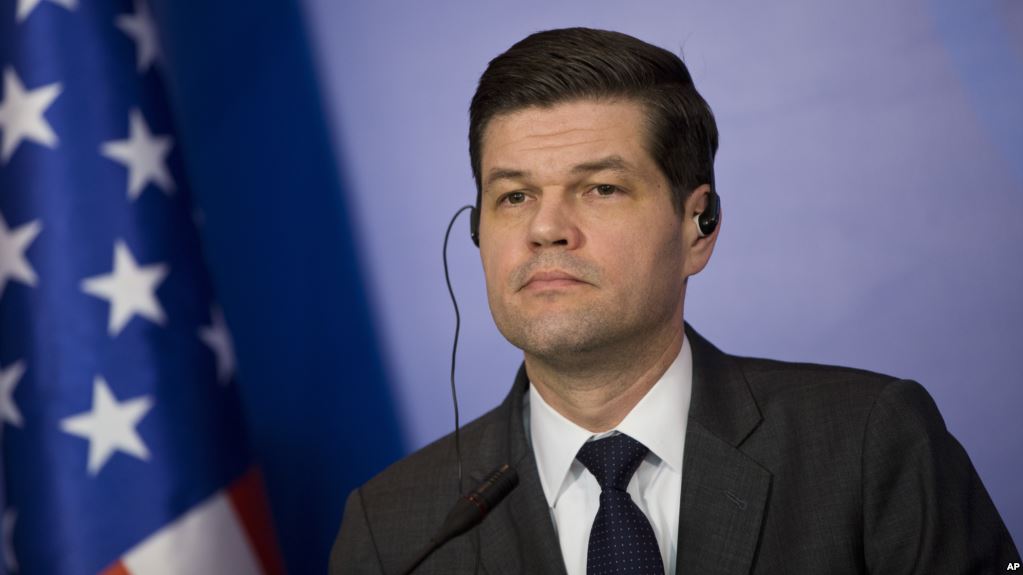 President of Kosovo, Hashim Thaci and president of Serbia, Aleksandar Vucic declared that they've had a telephone conversation with the US State Department senior official, Wess Mitchell regarding a possible agreement between Kosovo and Serbia.
President Thaci said that he and Mr. Mitchell have agreed on making maximum efforts in order to reach an agreement "which would once and for all end all hostilities between Kosovo and Serbia". He said that Mr. Mitchell has pledged that Kosovo will always have the support of the US in this process.
On his part, the Serb president Aleksandar Vucic said that the US is offering full support to this process which is being brokered by the European Union, hoping for an inclusive and long-term agreement.
A press release issued by his office says that the Serb president has told Mr. Mitchell that "an agreement will be very hard to be reached, but he will do everything for long-term stability in Western Balkans."
The presidents of Kosovo and Serbia are expected to meet in Brussels on September 7th along with the head of the EU diplomacy, Federica Mogherini, as part of the final phase of the talks. Mrs. Mogherini has declared that she expects this meeting to be a difficult one, as both sides are looking to reach a legally binding agreement between the two countries. /ibna/