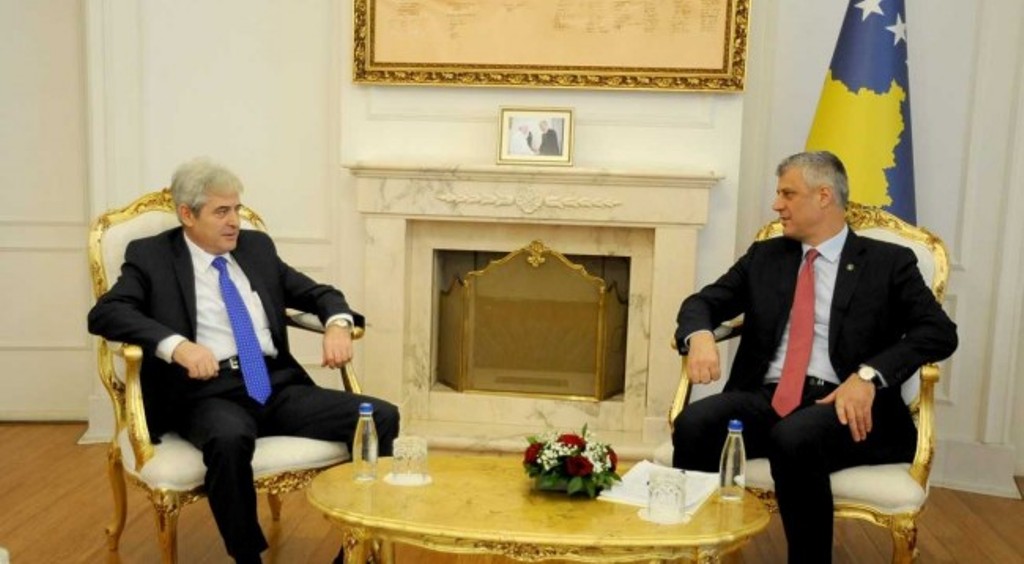 The leader of the Democratic Union for Integration, Ali Ahmeti held meetings today in Pristina with different senior officials of the Kosovan state.
Stability and the solution of different contests in the region were some of the topics that were discussed in the meeting that Ahmeti had with the president of Kosovo, Hashim Thaci and the meeting with PM Ramush Haradinaj.
"It's very important to move forward as a region, because this is the only way we strengthen peace and stability in Western Balkans", said president Thaci, adding that Kosovo supports FYROM's efforts to solve the name contest.
"The solution of the name contest and Macedonia's integration in the NATO is in the best interest of peace in the region", said president Thaci.
Meanwhile, the leader of BDI, Ali Ahmeti said that cooperation between Albanian leaders has led to an improvement of the position of Albanians in FYROM.
The Prime Minister of Kosovo, Ramush Haradinaj said after the meeting with Ahmeti that the European integration process and the good neighbouring relations ensure peace and stability in the region. /ibna/