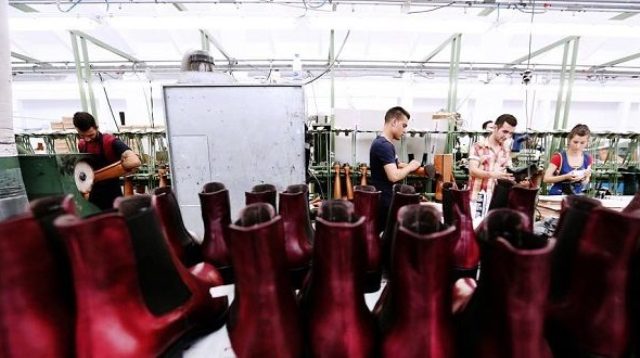 Tirana, 24 August 2016/Independent Balkan News Agency
In Albania, the textile industry has seen a considerable expansion by approaching companies from the EU countries, which mainly produce textiles that are then imported throughout the world.
Some textile businesses say that recently, investors have been leaving from Middle East and Africa and are looking into the possibility of investing in Albania.
They have produced textiles and shoes in Indochina, Middle East and Africa, but they are leaving these countries due to instability and the rising costs.
The head of the Chamber of the Textile Industry of Albania, Gjergji Gjika says that orders from these investors have been increasing significantly. There are also increases in orders from Italy and Greece, mainly for quality goods.
"We have two groups of investors, groups from traditional countries such as Italy, Germany, Greece and the second group consists of new entrepreneurs who up until yesterday have produced and exerted their activity for years in Indochina, Far East and Northern Africa, but for reasons that we know, which relate to the rising costs in the countries of Indochina, the distance and the unstable political situation in Northern Africa, they want to produce in Albania".
But textile industry in Albania is unprepared for this. The main reason relates to the lack of qualification of the labor force, because customers from EU countries in particular, demand quality goods, mainly brand clothes.
"We have been unprepared for these quality products", Gjika says.
In circumstances when there's very little qualified labor force in Albania, representatives of the textile industry say that this is a major obstacle in order to cope with the demands of the market.
Gjergji Gjika says that so far, they have qualified their own workers, but this is a process which must be carried out by the state.
"Main source of employment by the private sector in Albania is the processing industry of textiles and shoes. However, there's no school which can train workers for this industry. This is our biggest contradiction", Mr. Gjika says.
Institute of Statistics says that production of textiles has increased significantly. In June of 2016, it marked an annual growth of 5,3%. The textile industry has an annual turnover of around 1,5 billion euros and employs around 100 thousand people.
***
Many Albanians have been employed in these companies. Some complain that the conditions are difficult, the working hours are intensive and salaries very low. A young 32 year old women, who works for a textile manufacturer in the suburbs of Tirana says: "We work all day, eight hours a day without a break. We manufacture shoes which are exported. In fact, they are branded shoes, which in expensive shops in EU countries are sold 300-400 euros a pair. I get paid 25 lek [0.2 euros] for a pair of shoes that I produce. You do the math how much the seller earns". /balkaneu.com/