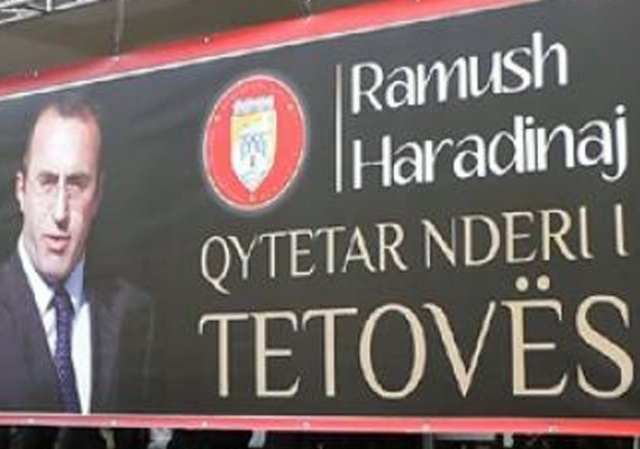 Tetovo, April 2, 2013
Chair of the Alliance for Kosovo's future, Ramush Haradinaj, who has received many honorary citizen awards in Albania and FYRO Macedonia will now have to keep going without one of these awards.
The "Honorary citizen" award on January 31, 2013 by Teto's municipality council has been withdrawn on March 27, according to a notice in the official gazette of the Former Yugoslav Republic of Macedonia.
The annulment of the decision was ordered by the State Inspectorate on the Local Government.
This inspectorate took action after allegedly finding that the Badinter system principles.
Reportedly, Macedonian Municipality Council members were not present at the meeting which concluded with the decision to award Haradinaj the honorary citizen title.
Following his release from The Hague, Haradinaj received many honorary citizen awards from municipalities in Albania. /ibna/