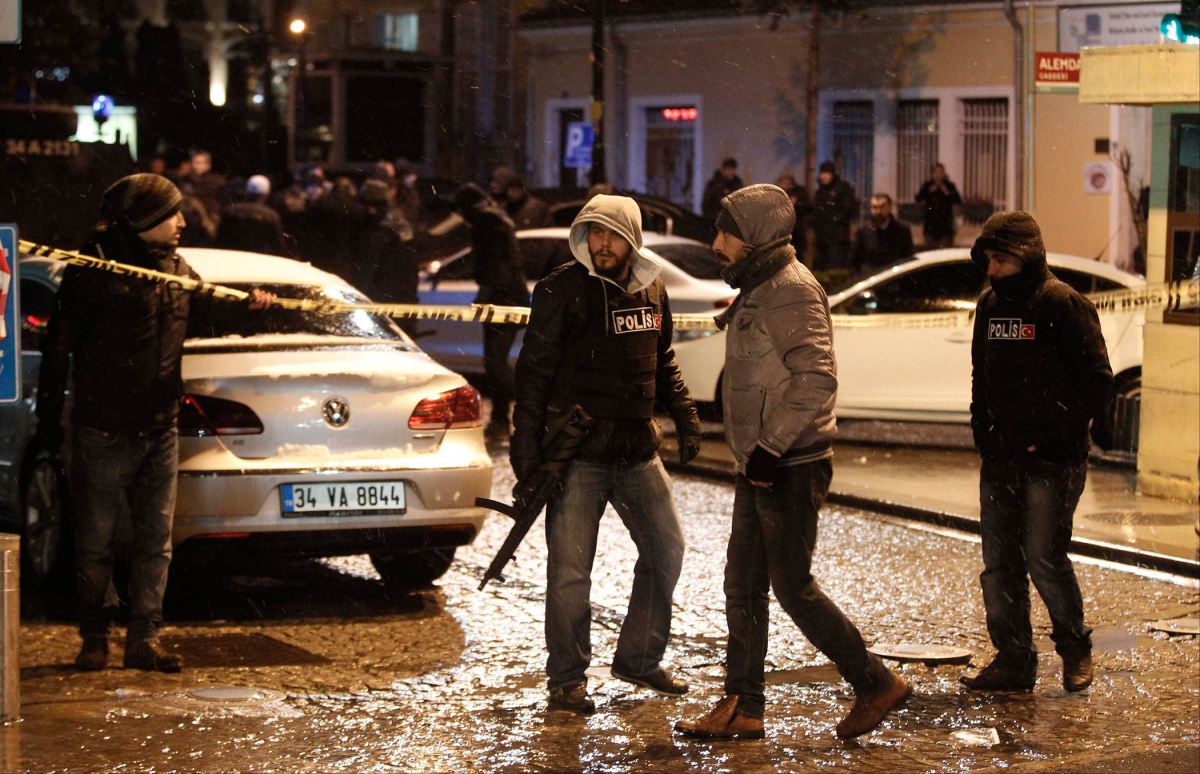 Ankara, August 10, 2015/ Independent Balkan News Agency
Today the important Davutoglu-Kilicdaroglu meeting – Small chances of a coalition government
By Manolis Kostidis
Turkish security authorities are on high alert as the terrorist attacks and conflicts that occurred in recent weeks in southeast Turkey now began to occur in Istanbul, the commercial, cultural and economic center of the country.
In Sultanbeyli, a suburb located 15 km from the city center, three policemen were killed and 10 were wounded when suicide bombers drove a car driven filled with explosives into the local police station.
The explosion, which occurred at dawn Monday, caused part of the building to collapse, while dozens of parked cars were destroyed.
In the morning, police men had an armed conflict with strangers in the same area, in which a policeman was killed. According to information, two gunmen were also killed.
Shortly thereafter the incident, unknown perpetrators opened fire in front of the US consulate in Istanbul and fled after an exchange of gunfire with the police.
The consulate is located in the Sarıyer district in the northern European side of the city.
The Turkish authorities do not reveal anything regarding which organizations might be behind the attacks and whether the two are linked.
Within this negative climate for the country, the assignee Prime Minister Ahmet Davutoglu will meet today with the leader of the Republican People's Party (CHP) Kemal Kılıçdaroglu to consider the possibility of a coalition government of the two parties. The committees of the CHP and the AKP have met in the past and have found points of a possible cooperation as well as many differences.
Political analysts believe that there is little likelihood of a cooperation. Ahmet Davutoglu, after 32 days since he received the mandate to form the government, from president Erdogan, will not agree to a cooperation. It is estimated that Davutoglu will to hold talks with the Nationalist MHP once again, until the 45-day limit set by the Constitution to formation a government passes. In case of a failure the mandate will pass to the CHP with no chance of forming a government. As such, the country prepares for early elections, more likely in October.