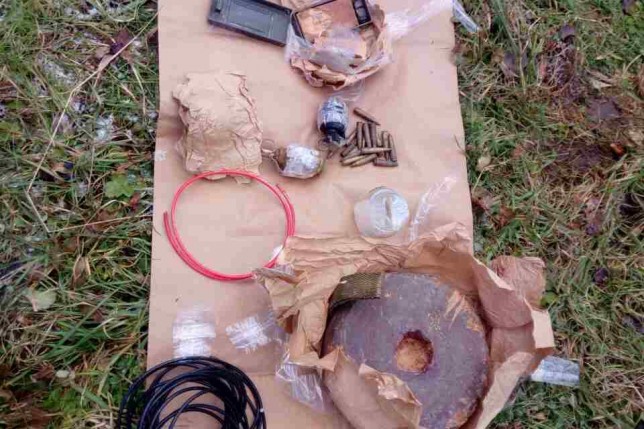 State Investigation and Protection Agency BiH (SIPA) conducted at the end of last year a search at a location in the city of Maglaj, with the operation aimed at preventing and detecting terrorist threats, announced SIPA on Wednesday.
This action was carried out in cooperation with the Intelligence and Security Agency of BiH, and at the orders of the Court and under the supervision of the Prosecutor's Office of BiH. SIPA officers searched a residential building, due to the existence of grounds for suspicion that the person which is using the facility committed a criminal offense of illicit trafficking of arms and military equipment.
"During the search officers found and temporarily seized charges from an antitank landmine, two hand grenades, a safety fuse 10 meters in length with a blasting cap, on emeter of detonating cord, two antipersonnel mines PPM3 with explosive charges defused, the explosive charge of anti-personnel mines and 17 bullets of 7.62 calliber", SIPA announced.
This case shows that, apart of the raising arrival of radical islamist in the country, there is still a real threat of terrorist activities in BiH. As a foreign newspaper on Western countries wrote recently, BiH became the place where citizens from Arab countries, including radical islamists, are slowly changing the demographic picture of the state. BiH was also a country with a big number of its citizens joining ISIL Forces, but according to the latest information, this number is decreased. BiH Minister of Security, Dragan Mektic, stated for local media that, due to security threats and attacks that happened in BiH and Europe, BiH entered 2016 facing serious terrorist threats, and the situation demanded urgent action.
"Results and statistics show that in 2016. the departure of BiH citizens to foreign battlefields stopped and those who returned were charged or processed, while some of them like the informal leader of the Wahhabi community Bilal Bosnić were even condemned". Mektic said.
Mektic added that the Ministry and security agencies were dedicated to conducting preventive actions, which is a more complex and more difficult task, but also more efficient because it removes the causes of the problems. Also, as he said, they made the first steps forward there and in the coming period BiH can expect some serious work on deradicalization and distraction of especially young people from radicalism and extremism.
Mektic also stated that the Ministry strives to contribute to the strengthening of regional cooperation, and emphasized importance of the project of integrated management of internal affairs in the region, which is grounded on three pillars – security of the borders, organized crime which includes fight against illegal weapon trade, and the fight against terrorism./ΙΒΝΑ