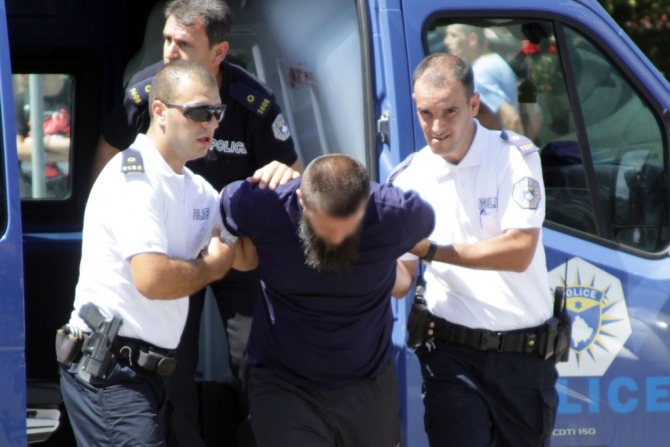 Pristina, September 10, 2014/Independent Balkan News Agency
By Elton Tota
Court of First Instance in Pristina has decided to remand into custody for another two months the 32 terrorist suspects and the house arrest for six other members of this group arrested on August 11.
The decision was taken after the request of the special prosecutor, Blerim Isufaj, who said that the majority of defendants are suspected to have participated in the war in Syria alongside terrorist organizations such as "ISIS" and "Al Nusra".
"Given that the objective of the defendants was to join terrorist groups that fight in Syria and the fact that the defendants had been in Syria before, there's reason to believe that if they are released, they may flee and attempt to go to Syria again and this would obstruct normal procedures", declared prosecutor Isufaj.
After the August 11 arrests, State Prosecution said that all the defendants were suspected to have been part of radical Islamic groups, ISIS and Al Nusra.
The operation had been conducted by assessing the risk and importance to national security, the protection of constitutional order and the rule of law and in the spirit of respect for human rights.
The arrest of 44 people by the police of Kosovo has been made on suspicion of terrorist acts.
Besides fighting as part of terrorist organizations, they are also suspected of recruiting other people to fight in Iraq and Syria and to have encouraged cross religious hatred and national divisions among Albanians. /ibna/