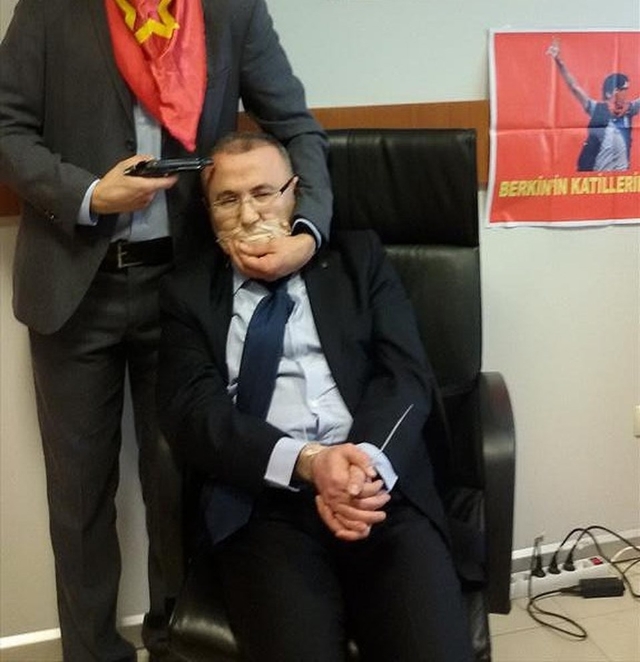 Ankara, March 31, 2015/ Independent Balkan News Agency
By Manolis Kostidis
Shock in Turkey. Members of the DHKP-C stormed the courthouse in Istanbul and went to the prosecutor's office Mehmet Selim Kiraz where they keep him hostage. On the Internet have been posted photographs showing the terrorists to holding the gun on the temple of the prosecutor.
Kiraz had taken up the case of the murder of 15-year old Berkin Elvan who was killed by police gunfire during the Gezi events while he went to buy bread.
According to reports, the gunmen have ​​specific terms and if their demands are not met by 4pm they will kill the prosecutor.