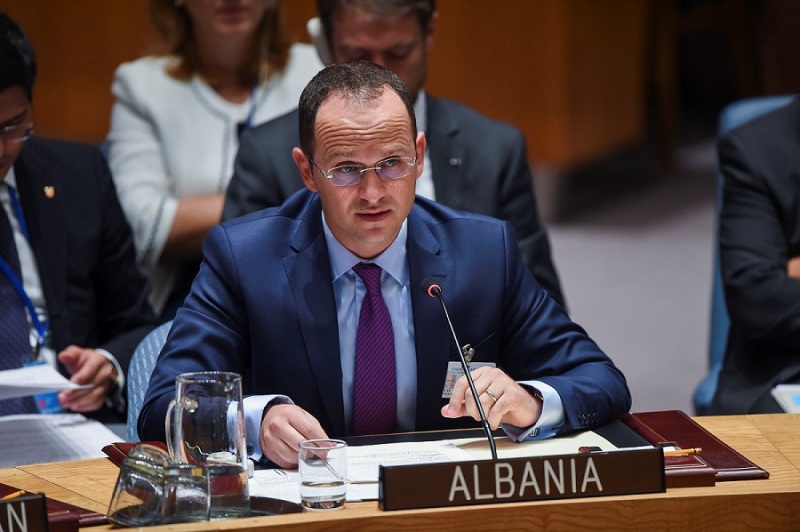 Tirana, September 25, 2014/Independent Balkan News Agency
Foreign Minister of Albania, Ditmir Bushati participated in the meeting of the UNO Security Council on foreign terrorist fighters.
In his speech at the Security Council, Bushati said that, "Foreign terrorist fighters pose a threat during the entire trajectory of their movement, in both their final destination and in the countries where they tyrannize. But, this threat is even bigger for the countries of origin because the return in these countries poses a potential danger, especially when security structures are insufficient, where political stability is fragile, where social cohesion is not consolidated or where there are complex circumstances of ethnic or religious composition such as it's the case in the Balkan. Albania is proud of being one of the first countries to respond to this challenge".
Bushati also underscored the need of addressing the social and economic factors that favor the involvement of foreign fighters in terrorist activities and networks. At the end of his speech, the minister expressed the readiness of Albania to contribute in the efforts of the international community to strengthen peace and stability.
During the 69th session of the UNO General Assembly, the special meeting of the Security Council aimed at approving the resolution on foreign terrorists.
Albania joined the countries that backed this resolution, which aims at responding to the growing threat that foreign terrorist fighters pose. The resolution affirms the determination of member countries to coordinate actions against terrorism in all its forms, which is a threat for international peace and security. /ibna/