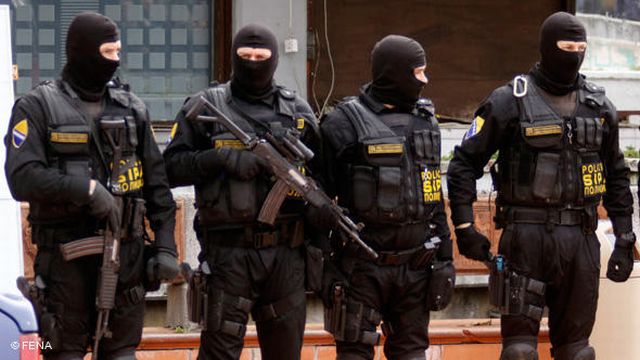 Zagreb, May 4, 2015/ Independent Balkan News Agency
By Mladen Dragojlovic
Less than a week after terrorist attack on police station in Zvornik, when one police officer was killed, BiH minister of security, Dragan Mektic announced that intelligence agencies in the country have information of a possibile new attack.
Mektic told the media that intelligence agencies are in alert to prevent events like in Zvornik and that all threats will be investigated.
"We received information from a partner service in the region that there are indications and data about the possibility of another terrorist attack in BiH", Mektic said.
He underlined that all security agencies in the country have taken the report seriously and have reacted accordingly, which should contribute to shedding light on it. According to the minister, all measures have also been taken to secure the buildings that are considered possible targets
Confirmation on a new possible attack was confirmed Monday when the State Investigation and Protection Agency (SIPA) announced that they received such information and that they are working on confirmation. SIPA has forwarded the notification to other police agencies in the country and, in the scope of its powers and in cooperation with local police agencies, is taking appropriate measures to investigate the allegations.
Acting upon this information, BiH Border police announced Monday that they strengthen controls on all border crossings in the state. Special attention is paid to those persons who are suspected of terrorism, but also to all other persons coming in or going out of the country and are known as criminal offenders
"BiH Border police intensified cooperation with all police agencies in the country in order to improve exchange of information. In this moment we don't know whether these security measures will slow down traffic on border crossings, but it is possible for individuals and it depends on the legal actions of our officers and their assessment", said BiH Border police spokesperson, Sanela Dujkovic, to media in Sarajevo.