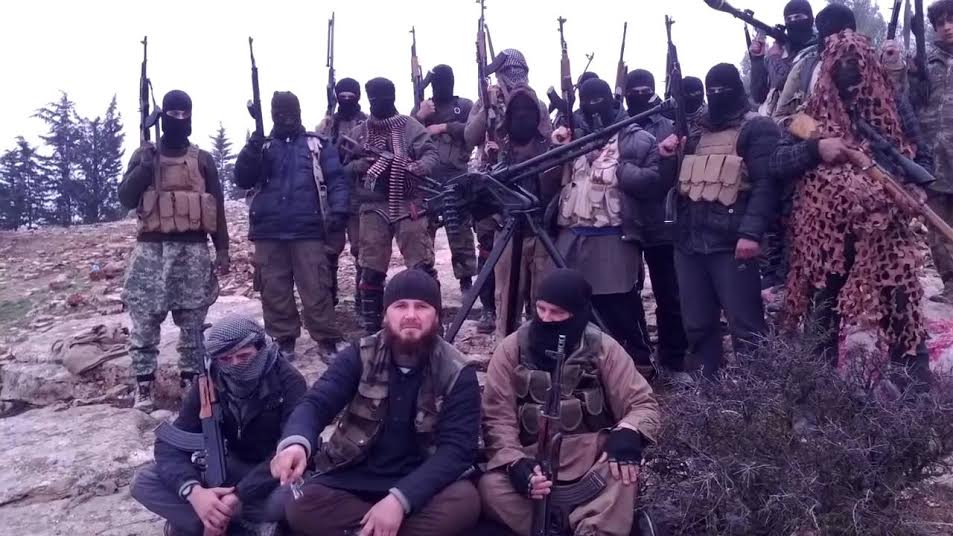 IBNA Special Report
Pristina, August 7, 2014/Independent Balkan News Agency
By Elton Tota
There are over 150 nationals from Kosovo who have gone to Syria to fight against the forces of president Bashar Al-Assad.
Some of them have been killed fighting Jihad, while some others have already come back to Kosovo. Meanwhile, the return of Kosovo nationals from the Syrian war is seen  as a danger for the general security in the country.
Law enforcement agencies in the country say that Albanians who have gone to Syria do not act in an organized manner and as such, they pose a grave danger.
Nevertheless, those who pose a risk for potential terrorist acts in Kosovo are those individuals who, upon their return from Kosovo, they may be involved in terrorist attacks.
US ambassador to Kosovo, Tracy Ann Jacobson says that threat from terrorism exists everywhere today.
"In the context of the war against terrorism, I hope that the new parliament will once again examine the law on foreign warriors, which the previous parliament had passed in principle, but which has not yet entered in force. This is important for the security of Kosovo", said ambassador  Jacobson.
Jacobson has made these comments today during her visit at the Ministry of Interior to make a donation for the Police and Customs of Kosovo.
Experts of security issues have recommended to the Kosovar Intelligence Agency (KIA) to create a special structure alongside the one that it has for the fight against terrorism, in order to exclusively deal with issues of extremism.
Naim Maloku, expert of military and security issues, says that all security institutions must take measures in order for Kosovo not to become a shelter for extremist criminal groups.
"I believe that the Kosovar Intelligence Agency must have a special sector, although it has a sector for the fight against terrorism. But, I believe that KIA must also have another special structure, which will only deal with this issue and will investigate people who have the intention of integrating themselves in such things", said Maloku.
On the other hand, the head of the Kosovar Center for Security Studies, Florian Qehaja says that the risk that Kosovo faces in terms of radical Islamic groups is now known.
"This issue has been a low security issue up until now, but now it has passed on high security. I believe that police, prosecution and court have failed on this, because it has not managed to finalize a so called generic cycle of investigation", said Qehaja.
Meanwhile, president of the Republic of Kosovo, Atifete Jahjaga has raised the issue of the prevention of radical extremist acts in the meetings held with heads of security agencies in Kosovo.
President Jahjaga has demanded the institutions of the country to act based on the laws of Kosovo in order to disable radical and extremist activities that threaten the life of the citizens and aim to turn the country into a source of extremism.
On July 30, NATO high commander, Philip Breedlove said during his visit to Kosovo that "radicalism is a concern for all NATO countries, who are working together in addressing this phenomena".
The precise number of Albanians of Kosovo involved in the fighting in Iraq and Syria is not known, although the authorities say that they have information for tens of them.
On March 14 of this year, parliament of Kosovo has approved in principle the bill which prohibits citizens of Kosovo to participate in armed conflicts outside of their territories, a bill which could not take effect, due to the dispersion of parliament in May.  /ibna/