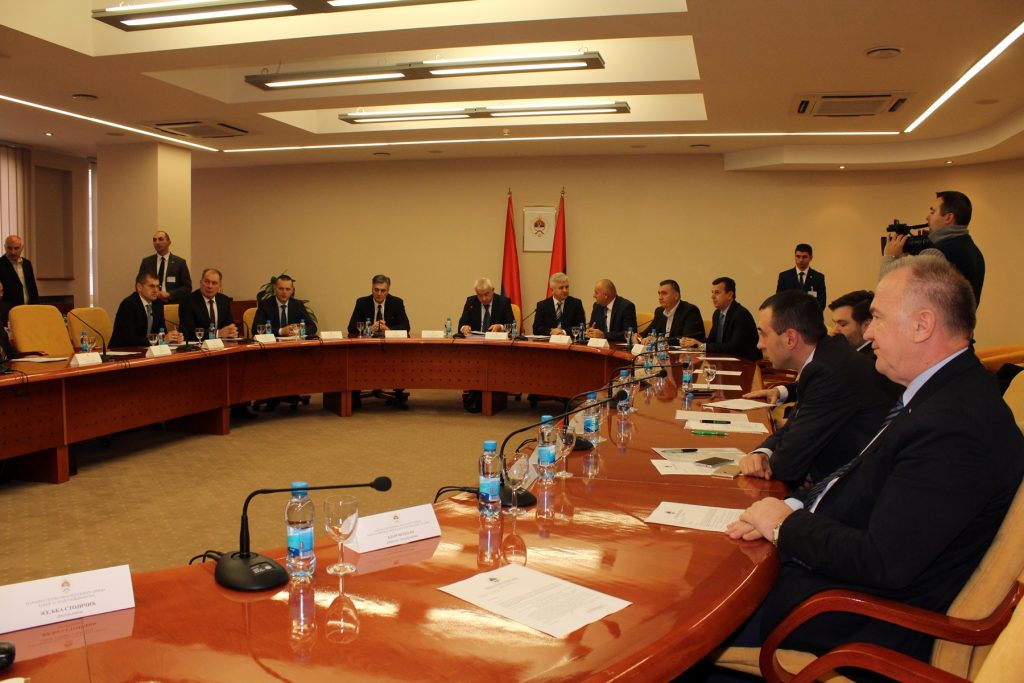 The regional approach to the problem of terrorism and resolving the problems of returnees from paramilitary radical Islamists forces is not a problem of one country and must be addressed in a regional framework, is one of the conclusions of the Special Session of the Committee on Security of the National Assembly of RS.
The session was held in Banja Luka, in the presence of many guests and was attended by Minister of Security of BiH, Dragan Mektic, RS Interior Minister, Dragan Lukac, Acting Director of the Serbian Police, Vladimir Rebic, RS Minister of Justice, Anton Kasipović, deputy director of the Intelligence and Security Agency of BiH, Trifko Buha, and the BiH State Prosecutor, Dubravko Campara.
At a press conference during a break of the session, minister Mektic said that as we speak 115 person from BiH have joined radical Islamist forces in the Middle East. In that region, 65 BiH citizen were killed in battles, 46 of them returned in the state and all have been prosecuted.
"This year we have information that only one female person went to Syria to get married to a citizen of Serbia. We do not have information on her activities there", Mektic said, adding that 36 arrest warrants have been issued for persons who are not in BiH.
He stressed that, in the region, more attention must be paid to the prevention of terrorism and terrorist actions. Also, it is necessary to work on "de-radicalization" of individuals who are known as followers of radical groups but have not committed any crime. Mektić considers that there is also a problem of fast radicalization which means that persons in a very short period of time adopt radical ideas and, sometimes, commit acts of terrorism.
RS Interior Minister, Dragan Lukac, said that members of the Ministry are working every day to raise the level of readiness of all resources for the fight against terrorism. He pointed out that the problem in BiH is the fact that in the last fifteen years the influence of the Wahhabi-Salafi movement has grwon substantialy.
"All terrorist acts are tied to this movement. The fact is that there's a new religious direction which is not typical for BiH", Lukac said.
This movement, he said, can cause great damage to BiH since the result of events in Syria and other Middle Eastern battlefields may cause the return of the many persons who left BiH to join paramilitary forces. Upon returning they will teach this ideology to local believers. Lukac also believes that more must be done to prevent this by warning of the dangers of such movements even at schools.
Prosecutor Campara said he is satisfied with the results in the fight against terrorism and the prosecution of persons who go to foreign battlefields. He emphasized the importance of cooperation between prosecutors and police agencies in BiH and Serbia. Acting Director of the Serbian police, Vladimir Rebic, said that one of the most important activities in this struggle is the exchange of information between the security agencies of BiH and Serbia. At present, this exchange of information goes mainly through Interpol, while part of it is a direct exchange between the agencies of the Serbia and RS./IBNA