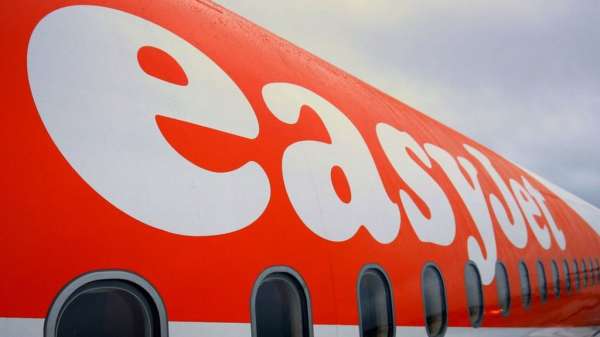 The investigation into the terror scare that saw Saturday's London-bound Easyjet flight from Ljubljana diverted to Cologne has shown that no danger had existed despite alleged talk about explosives by some of the passengers. The three Britons detained as part of the incident have reportedly already been released.
German authorities conducted an investigation after the landing of the aircraft and three passengers were detained, but German police soon indicated that a terrorist background could almost certainly be excluded.
Police later said no danger had existed and that the three passengers had been released, German press agency dpa reported.
The first reports said that a number of passengers on board had overheard three men during the flight discussing "terrorist matters" and alerted staff.
The flight landed at Cologne-Bonn airport late Saturday and all 151 passengers exited the Airbus A319 jet using emergency slides.
The passengers were taken to a transit area where they were questioned by police and three Britons, reportedly aged 31, 38 and 48 and returning from a business trip to Ljubljana, were detained.
Unofficial media reports said the detained men, who allegedly discussed bombs or explosives, have no links to terrorist groups and have no criminal records.
No explosive were found on the aircraft, but police destroyed the backpack of the 48-year-old after "cabling" was detected inside, the dpa reported.
Witnesses reported seeing a book in the possession of the three showing a picture of a sniper's rifle, according to reports.
The head of the Slovenian Foreign Ministry's consular service, Andrej Šter, who urged against irresponsible discussions during flights, explained that one woman sustained minor injuries while exiting the aircraft.
The aircraft affected has been released by the authorities, and the remaining passengers were to continue their journey to London after spending the night in hotels.
Air traffic at the airport was interrupted between 7 PM and 10 PM with 10 flights diverted and 20 departures delayed. It is not clear yet who will cover the costs caused by the incident./IBNA
Source: The Slovenia Times