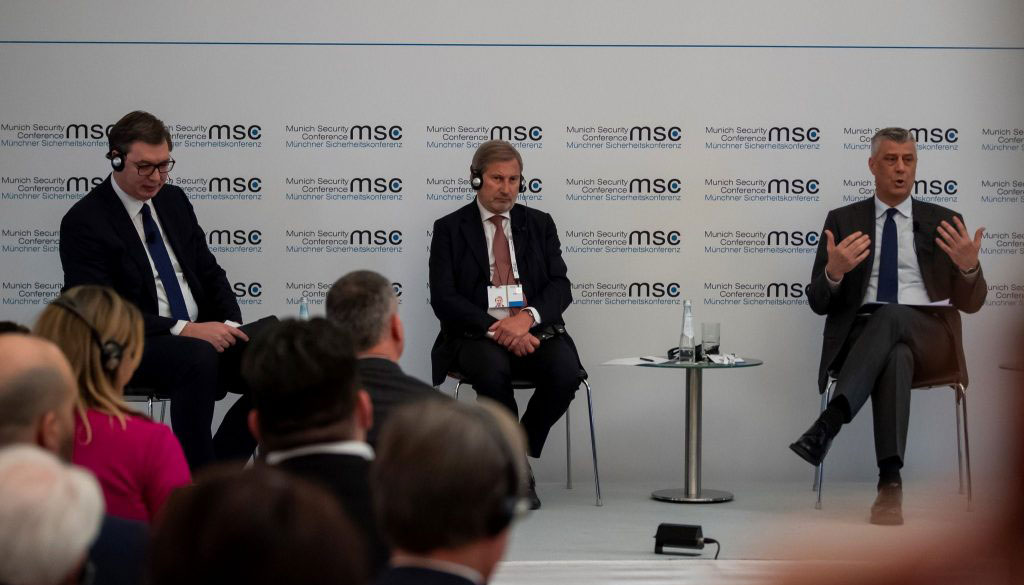 EU Enlargement Commissioner, Johannes Hahn has spoken about a possible deal between Kosovo and Serbia.
The senior EU official has not ruled out the possibility of territorial swaps in the final agreement expected to be reached between the two countries.
"For the time being, I would not be able to predict the final result", Hahn is quoted to have said, adding that "a possible territorial swap could be part of this deal, if the sides agree to it".
Hahn said that "respecting rights of minorities will be a crucial element of a future agreement".
"The only condition that we've imposed is that any bilateral agreement which is reached must contribute towards more peace and stability in the region".
These statements have prompted reactions in Pristina and Belgrade. Kosovo's parliamentary speaker, Kadri Veseli has stressed that talks with Serbia must continue, but without discussion issues of territorial swaps.
"We're talking about Kosovo's and Serbia's EU perspective. There will not be any discussions of territories in the future because the territory and institutions are one", Veseli said.
On the other hand, Serb chief diplomat, Ivica Dacic has once again reiterated the fact that talks will resume once tax on Serbian goods is lifted. /ibna/