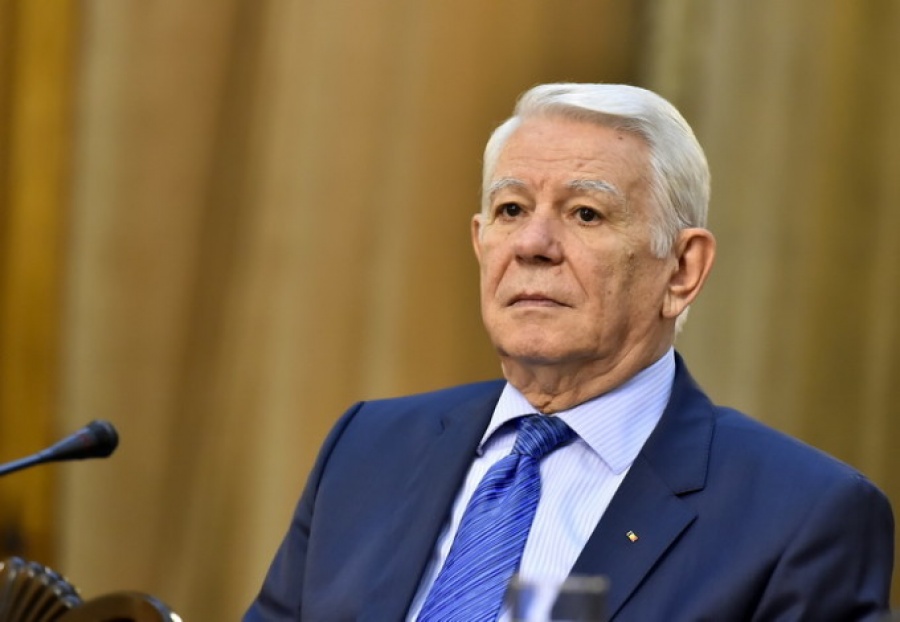 The former Romanian Foreign Minister, ALDE Vice President and Senator, was elected President of the Senate with 73 votes in the second round, while Alina Gorghiu, a candidate of the National Liberal Party (PNL), with the support of the Save Romania Union (USR) and the Democratic Union of Romanian Mayors (UDMR), garnered 59 votes.
In the first round, Teodor Meleşcanu, a Social Democratic Party (PSD) candidate, received 67 votes in favor, failing to be directly elected by one vote.
Meanwhile, ALDE President Călin Popescu-Tăriceanu announced that he plans to appeal to the Constitutional Court over how Teodor Meleşcanu was elected, adding that the elections were held in breach of the Senate rules, since there cannot exist two candidates from the same party at once, a problem that was raised before the elections.
"I am a member of ALDE, and I hope to contribute to the party's recovery", Teodor Melescanu stated after his election. On her behalf, Prime Minister and PSD President Viorica Dăncilă welcomed the result, saying that the vote confirmed that " PSD still holds the majority in Parliament".
According to sources from the National Liberal Party (PNL), the outcome of the National Liberal Party's (PNL) negotiations with the other groups on the motion of censure shows clear support towards USR, PMP and UDMR. When it comes to ALDE, party leaders have expressed their intention to support the motion of condemnation, while rejecting the choice of early elections. Pro Romania will have a clear position on the motion of censure after it receives a direct response from Viorica Dăncilă on the candidate for the Presidency, and also after a vote of confidence is carried out in Parliament. It is also reported that Ludovic Orban is partially supported by the minorities. Sources claim that the timetable for the censure proposal, according to Ludovic Orban, will be set after the reform vote. /ibna